Brick by Brick presents
Kottonmouth Kings
with Stoner Jordan, T-Chronic
Nov, 24 @
7:30 pm
( Doors:

7:00 pm

)
Brick By Brick
Ages 21 and Up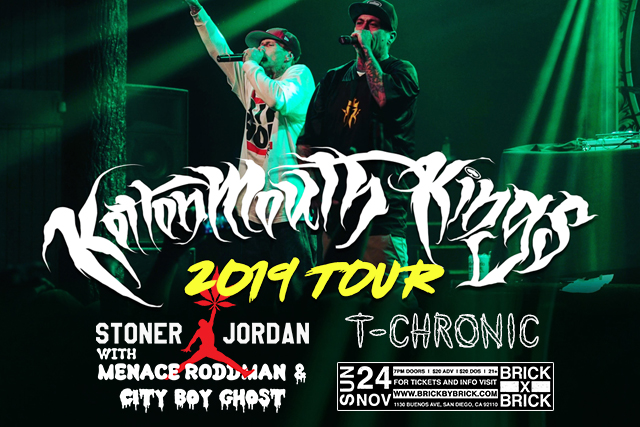 Additional Info
*Online sales end at 6PM day of show unless otherwise noted. For events sold out in advance, no additional tickets will be available at the door.
Artists
Kottonmouth Kings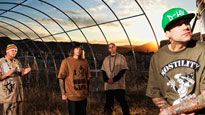 Stoner Jordan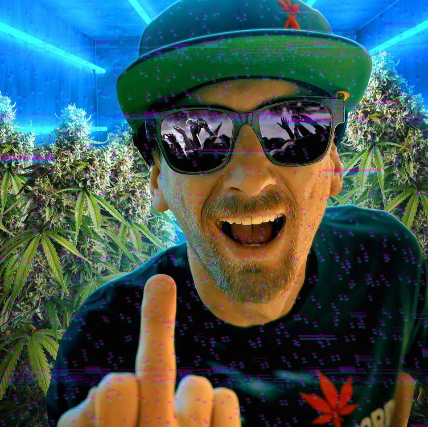 Who is Stoner Jordan? CEO of OGmusic, hip hop artist, tour manager/promoter, a man of many talents. He was born on March 1st, 1988 in Mesa, Arizona, the youngest of three siblings. As a youth, Jordan struggled with misbehavior and got himself into trouble. His parents sought out doctors and decided to try and treat his condition and behavioral issues. Medicating your kids seemed a very trendy thing back then so he was hyped up on pharmaceutical methamphetamine daily and had a short fuse with no liking for any form of authority. While he was loved by his family, it was a rough childhood for Jordan and he experienced some tough trials.

At only fourteen years of age Jordan was sent to disciplinary boarding school, better put a boot camp, on April 20'th of 2002 in Ensenada, Mexico. Inside the walls of Casa By The Sea he began writing poetry to help him deal with the difficult experience. After thirteen of the worst months in his life, Jordan was on his way home back to Mesa to enroll in high school. Casa by the Sea would be a very scarring memory for Jordan.

In 2003-2004 during one of his high school classes, he met a kid named Cyanide who invited him over to record some music. This was Jordan's first experience putting vocals down. After a couple visits and recording sessions, Cyanide introduced Jordan to Auspex, (whom now goes by Snakey McVay) and everything took off from there. In 2005 Jordan joined a music group with a lifelong friend of his named The Milkman called "The AristonuhZ". Unfortunately, The Milkman didn't take the music business seriously and his partying got in the way. Jordan didn't let this stop his ambitions.

Soon after Jordan met Jon Theilen, (now known as JonnyOG) and they immediately hit it off. Jordan was at Jon's home everyday ditching school, making beats, recording music which led to forming their duo called "SUBherbz". Jon handled all production while Jordan laid down all the vocals. They got really close and both had the drive that was needed to make the business side of things established.

By 2006-2007 Jordan was throwing shows with his label mates in 480Underground. By 2008 he was opening for national headliners maintaining to host his own events, but the crew did some growing and they were then known as 480Underground/Mafiafic. 2009 was 2008 on steroids, everything was taking off in Jordan's music career. In 2010 during the finishing stages of his first official mixtape "SkareFlow" , tragedy struck. Jordan was pulled over headed to a recording session in Phoenix with 0.5 gm of cannabis. Of course he was charged and though he expected no jail time and 3 months of probation and drug testing, the courts demanded he serve 1 year in the state penitentiary. Jordan was made an example and it was rough and unexpected.

Prison was very depressing and Stoner very rarely would write music. Although he would listen to music constantly throughout the day and he sometimes would partake in freestyle sessions that were held in the library. After a difficult nine and a half months, he was released and quickly began recording his second project "GrindKinG". This album is still considered Jordan's best work by devoted fans. Shortly after completing the project he dove back into performing which then led to Jordan hosting his own events again.

At this time Snakey McVay was buzzing heavily in the AZ hip hop scene and Jordan was operating solo with no crew or label behind him. Jordan contacted Snakey with an idea of creating a new label called OGmusic. Better known as "The OriGinals" or "The OriGinals Music". The reason Jordan presented this name to Snakey was because he wanted to bring back the original crew from his early music days. Overtime things were corrupted, people chose to go their separate ways, and Jordan wished to restore things.
They agreed to go full force pushing OGmusic together. Shortly after the creation of OG during 2012 Stoner dropped his mixtape "DarkStar". This release was a hit and Jordan was performing it everywhere. By 2013, OGmusic was established throughout AZ and they managed to win "Best Group/Label" at the Arizona Hip Hop Awards. A fan base was created and success kept coming for Jordan. Show after show with national after national 2014 came quickly and Jordan released his mixtape "Meet George Jetson". The label hosted two very successful CD release parties in Gilbert and Tucson, AZ. Finally after years of hard work and diligence, Jordan was reaping the benefits. The lessons learned in his youth have inspired much of his work.

By January of 2015 Stoner decided he wanted to set up an 11 date tour. The next few months he worked relentlessly to get this tour booked. By April he set out to perform his first ever out-of-state paying shows in Costa Mesa and Riverside, California. A month later he was on the road with the Major League Blazers Tour. At this point he was an established artist in the industry, was selling merchandise and booking shows. Stoner Jordan was growing in fame.
Life was taking off for Jordan. It is noteworthy to mention that early on in his career, Stoner Jordan was known as "Blazie-D". After his first tour Jordan was inspired to change his name. Jordan immediately began setting up his second tour under his new alias promoting his new brand. This led to his third tour, fourth tour, fifth tour, sixth tour… the success kept growing. Jordan was established as a legitimate musician and his passion was in his music.

Fast Forward to 2019, Jordan has taken over 30 artists on tour and over half of them were brought on free. Exposing these MC's to the industry led to numerous opportunities & connections; meeting fans, club owners, radio station personnel, local businesses nationwide. Aside from his own music career Jordan focused on the expansion of hardworking-deserving artists. Currently Jordan is hosting back to back tours showcasing his label mates along with up and coming performers all across the country.

Jordan has signed roughly ten artists to OGmusic and currently has seven artists actively pushing OG with plans of signing 3-5 new team members this year. By the end of 2019, Jordan will have hosted a total of 13 successful tours!

Stoner Jordan runs the label and his main focus is to explore, expand, and help deserving artists chase their dreams. Helping people out is what makes their team stronger and ultimately has been most beneficial in helping Stoner Jordan earn his name as the man that puts people on. Life experience, hard work, connecting with fellow musicians and good friends in the industry have all shaped Stoner Jordan's career. He has experienced much and has used these life lessons to inspire others through his music. Stoner Jordan is everywhere so be sure to check in with him time to time! Exciting things are always in the works for Jordan and OGmusic.
T-Chronic