Brick by Brick presents
3rd Ear Experience
with Waxy
Aug, 8 @
7:30 pm
( Doors:

7:00 pm

)
Brick By Brick
Ages 21 and Up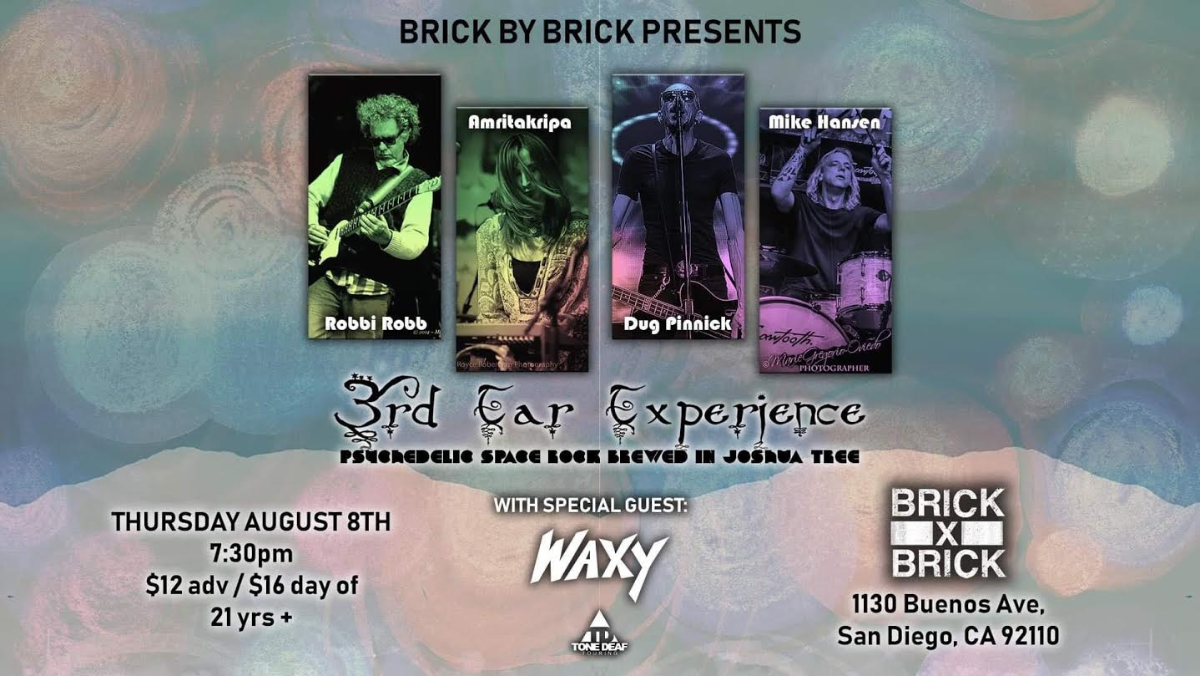 Additional Info
*Online sales end at 6PM day of show unless otherwise noted. For events sold out in advance, no additional tickets will be available at the door.
Artists
3rd Ear Experience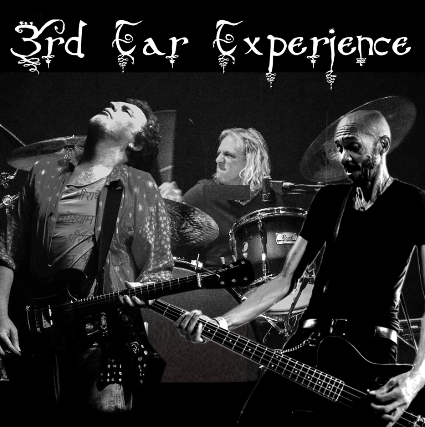 After garnering much critical acclaim for their live shows on the European circuit
and 4 incomparable jam rock albums, 3rd Ear Experience embark on their first U.S.A.
tour. The line up will be featuring Robbi Robb on Guitar (tribe after tribe, Three
fish) Dug Pinnick (Kings X) and Mike Hansen (Hurricane, Steve Vai).

Robbi Robb: Guitarist and vocalist for Tribe after Tribe who with its unique blend of
african acid rock opened for Pearl Jam for three consecutive tours and was hailed by
Billboard Magazine as "the pioneers of world rock" - Robb eventually moved into
the Mojave Desert California to "shed his skin".

Dug Pinnick: best known for his low tuned rattling bass sound and vocals for the
progressive rock band Kings X. Robb and Dug were Megaforce labelmates when
they first met - Dug was drawn to Robb's psychedelic tribal explorations and Robb
to Dug's sheer power and groove, In 2013, Pinnick collaborated with Robb to record
the first 3rd Ear Experience album; Peacock Black.

Mike Hansen: Mike has lent backbone and backbeat to many rock legends from
Hurricane to Steve Vai, to even a stint with the Pointer Sisters. Dug and Robb first
recruited Mike for a Tribe after Tribe European tour in 1996. This line up was voted
by Rockhard Magazine as the Best live band of the Year.

3rd Ear Experience: From the get-go, it is perfectly clear that these are excellent
musicians at the top of their game, rebellious and unafraid. Wasting no time, the
music suddenly bursts into a dense dazzling jam, drawing the listener into a
pulsating, rhythmic foundation with no edges to hold on to. Motifs are hurled from
one instrument to the next, cleaving idea to idea, from moment to moment,
exploding with life and outrageous creativity. It is free music, unfettered and
uncontainable.
Waxy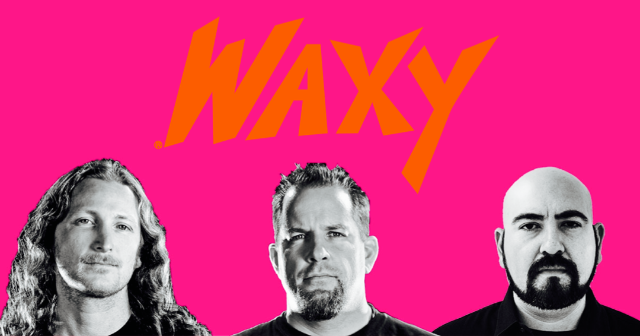 WAXY, Without Any Explanation whY are based out of the desert of Southern California.
Founded by Robbie Waldman, WAXY has been making music since 2006 and has toured with Kyuss Lives, VolBeat , Brant Bjork, Vic Dumont, Colorhaze, Yawning Man, Sorkun, and Airbus.
WAXY's first album called Chainsaw Holiday was released in the fall of 2008 featuring John Garcia, Jessie Hughes, Alfredo Hernandez, Ed Mundell, Gary Arse and Zac Rae. WAXY's second album was released in February 2011. Again, WAXY got help from their friends like John Garcia, Mario 'Boomer' Lalli, Gary Arse, Alfredo Hernandez, Ed Mundell, JP Houston, Brandon Henderson, Amanda Staples and Sunny McNair. The self-titled sophomore effort was followed by a European tour with WAXY as main support for the Kyuss Lives tour in March of 2011. Robbie Waldman owns and operates the biggest recording studio in Palm Springs, Unit A Recording and Arts.
www.unit-a.com