Brick by Brick presents
Rivers of Nihil
with Lorna Shore, Brand of Sacrifice, Suntorn, City of Crooks
Aug, 15 @
7:30 pm
( Doors:

7:00 pm

)
Brick By Brick
Ages 21 and Up
Additional Info
*Online sales end at 6PM day of show unless otherwise noted. For events sold out in advance, no additional tickets will be available at the door.
Artists
Rivers of Nihil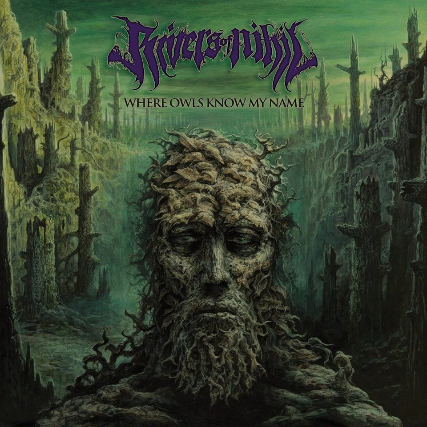 Forget everything you think you know about Rivers of Nihil. The Reading, PA quintet announced themselves as one of the most promising and forward-thinking metalbands in the world today with their first two releases, The Conscious Seed of Light (2013) and Monarchy (2015). But on March 16th, 2018, they will shatter all expectations with their third full-length, Where Owls Know My Name.

Whereas Seed and Monarchy were thematically centered around spring and summer, respectively, Where Owls Know My Name represents the fall. And although that season is usually associated with death, for Rivers of Nihil, the autumn serves as a rebirth. Formed in 2009 by guitarist Brody Uttley, bassist/lyricist Adam Biggs, and vocalist Jake Dieffenbach, Rivers of Nihil quickly made a name for themselves in the death metal scene, attracting the attention of legendary DM titan Erik Rutan. Rutan, revered for his work as both a musician (Hate Eternal, Morbid Angel) and producer (Cannibal Corpse, Goatwhore), insisted on recording The Conscious Seed of Light. The results were, unsurprisingly, spectacular, with Heavy Blog Is Heavy going so far as to assert that the debut "rivals even the most legendary work of some of [Rivers of Nihil's] peers and influences." They continued along this trajectory with Monarchy, which Metal Injection praised as an "incredibly striking" demonstration of how "Rivers of Nihil have evolved into a monster."

The group further cemented their reputation as a young band to watch by annihilating audiences with their live show, which Metal Wani called "a mind numbing force of modern death metal with a vivid darkness in the sound." To date, Rivers of Nihil have toured with such heavy hitters as Whitechapel, Obituary, Darkest Hour, Misery Index, and Cryptopsy.

But Where Owls Know My Name represents a massive evolutionary leap for Rivers of Nihil, as different from its predecessors as Homo sapiens are from amoeba. The band - now rounded out by guitarist Jon Topore and drummer Jared Klein - has delivered an album which is often just as punishing as its predecessors while assimilating ingredients from musical genres as varied as electronica, jazz, alternative, folk, and the golden age of Shrapnel Records. The resulting music is indescribably progressive, a multifaceted soundscape that goes beyond the wildest dreams of even the group's most ardent admirers. All bets are off; listeners are simply not prepared for the magnum opus that is Where Owls Know My Name.
Lorna Shore
Brand of Sacrifice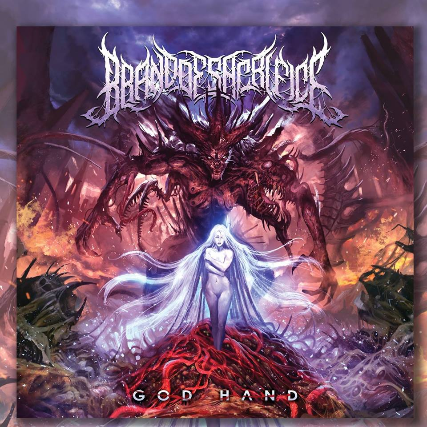 Kyle Anderson - Vocals
Michael Leo Valeri - Guitar/Production
Liam Beeson - Guitar
Dallas Bricker - Bass
Rob Zalischi - Drums
Dylan Gould - Photography/Film
Suntorn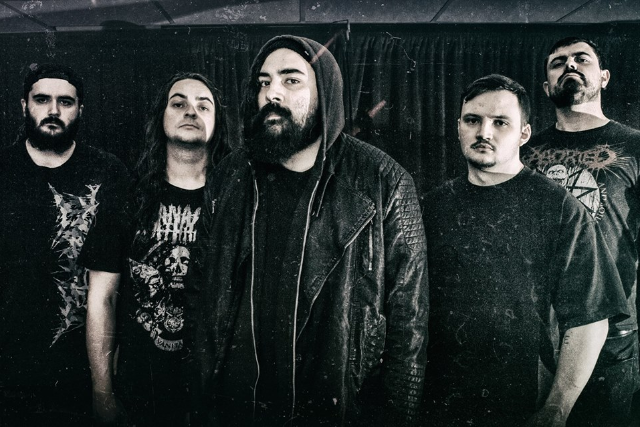 Once judgement day came in 2010, a group of brothers came together to set things right in the year of 2011. Growing in numbers this was no ordinary brotherhood, these were "Sons Of The Sun". Here to bring light and no longer let the Earth be Suntorn.
City of Crooks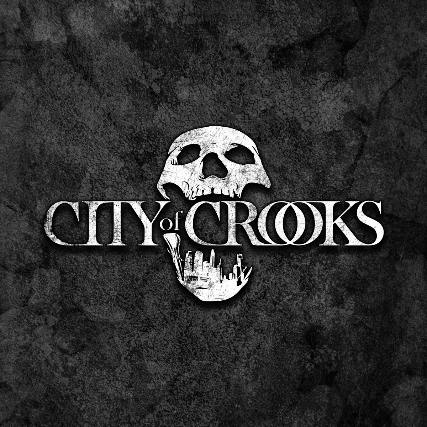 Formed in Oceanside, California, City of Crooks focuses its aggression and passion into their vision of contemporary heavy metal. The band combines their diverse tastes for metal, hardcore, and music from all corners of the world. They released their first single "Ascension" in the summer 2014. City of Crooks seeks to unite the brothers and sisters of San Diego as they begin their rise.

They have been fortunate to share the stage with As Blood Runs Black, Wovenwar, Fallujah, Archspire, Lorna Shore, Silent Planet, The Ongoing Concept, The Zenith Passage, Killing the Messenger, and many other recognized local artists. City of Crooks have appeared in multiple local venues around San Diego including the House of Blues, Soma, Pier View Pub, The Epicentre, and Woody's Burgers.