Brick by Brick presents
Prong
with Aghori, Osmium, Humanoid
May, 30 @
7:30 pm
( Doors:

7:00 pm

)
Brick By Brick
Ages 21 and Up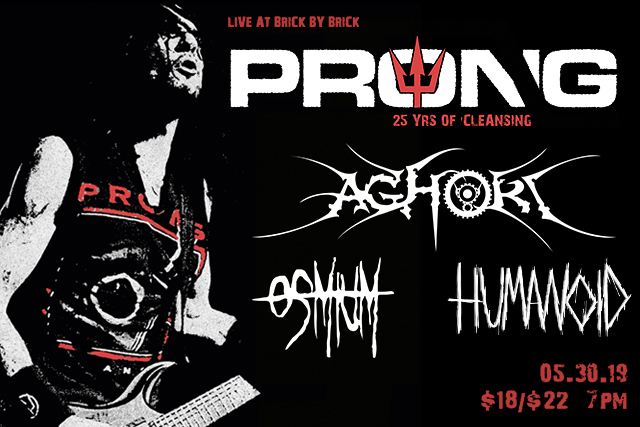 Additional Info
*Online sales end at 6PM day of show unless otherwise noted. For events sold out in advance, no additional tickets will be available at the door.

21 and over
Artists
Prong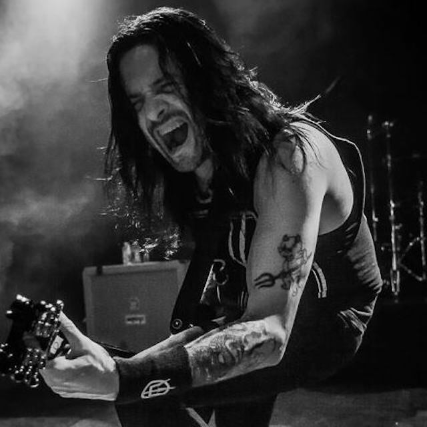 "PRONG was definitely a Lower East Side band" says Tommy Victor. "We weren't a bunch of kids in the suburbs playing in garages. We were part of that whole art scene, the same scene as street artists like Keith Haring and Basquiat. It was a completely different world back then. A lot of people were willing to live Spartan lifestyles in shitty conditions in this fantasy art world."
"I grew up in Flushing, Queens, and used to go down to Bleecker Bobs in the east Village to and look for New Wave records. I waited in line for hours at CBGB's to watch the early Ramones, and New York Dolls shows. Eventually I ended up finding an apartment in the Village Voice on 2nd Ave between 2nd and 3rd St. for $350 a month. It was poor Ukrainian Immigrants, biker gangs and drug addicts. Nobody wanted to live down there. "
"This was all before the existence of digital technology and cell phones," explains Victor. "We didn't have much communication with the outside world. The outside world to us was, like, Bayonne New Jersey, or Bensonhurst in Brooklyn. Even bands from DC or Boston seemed alien to us. The only communication between scenes we had was the fanzines. That's how Prong got a lot of recognition. Really, the whole scene survived through tape-trading demos and fanzines."
"Initially, Prong was a very lonely metal-core trio from the Lower East Side of New York. Forget about Anthrax and Overkill — theirs was the New York City of
Tompkins Square police riots
, Warzone, art/noise, and urban decay. While hatecore groups like Sheer Terror and School of Violence were running back and forth between the metal and hardcore neighborhoods in 1986, Prong were squatting on something special and different. There was something extra burning in their ashy skulls."
"For one thing, they had non-metal pedigrees. Drummer Ted Parsons of the Swans , one of the slowest and most grating industrial bands ever. Bassist Mike Kirkland came from the strange hardcore band Crawlpappy. Tommy Victor was musically damaged in the extreme in every direction after tending soundboard at CBGBs for a semi-eternity."
"Out of step with any thrash trends, Prong came into the speed/thrash/core game sounding like an unholy fusion of early Sonic Youth and Megadeth, and the world slowly took notice of well-rusted songs like "Drainpipe" and "Dreams Like That." Eventually, PRONG's unique approach began to turn heads. Howie Abrams of In-Effect records:"I was blown away by the progression they had made since their ironically titled debut, Primitive Origins. Prong started to sound like a special band that a lot of people might like, rather than the one who had a hard time finding its place in the NY scene. After we released the album, we began negotiations with the band to sign them to In-Effect for future albums, but the major labels were on to them too and they signed with Epic.
Tommy Victor got a job doing sound at CBGB's from 1986 – 1990:
"Hilly (owner CBGB's) just threw me in there. I had no idea what I was doing. He trusted me because I was "in a band" and had me give thumbs up or down on the band playing the hardcore matinees"
The bands he saw there:
"Soundgarden was really artsy and just blew me away. Bands that took traditional, maybe even classic rock, and made it artsy and cool really appealed to me at that time"
"Agnostic Front would have 20 to 30 of their friends on stage, constant stage diving and general extreme violence in the crowd. A memorable show to say the least and one of the great hardcore moments of the club. And it's documented on that record. I'm proud to have been involved."
Drummer Ted Parsons on joining PRONG
"I answered this Village Voice ad that said: "From Black Flag to Black Sabbath." They were looking for a drummer so I called the number, and that's when I met Tommy. We liked the energy of hardcore and punk music. I just left the Swans. I could finally play some fast beats, and actually bring my hi-hat. We played mostly at CBGB's.
Parsons on playing around NY:
"We'd play with Cro-Mags, Agnostic Front, Bad Brains, and bands like that. But we'd also play with Corrosion Of Conformity, DRI, Whiplash, no NY noise bands and Clutch because we never really fit in anywhere. We were hardcore, but we were a little more experimental. We would play anywhere we could. We played pizza places in New Jersey, but we would play mostly these hardcore matinees."
Parsons on signing to Epic records:
"Vernon Reid used to come down all the time and check us out. He loved the band, and Living Colour had just got signed to Sony/Epic at the time. He went up to Sony/Epic and said, "You gotta sign these guys." So Bob Fineagle, the A&R, came down to CBs when we were playing. After we played he said, "We really want to sign you guys."
Bassist Paul Raven on going from Killing Joke to Prong:
"It was a natural departure for me. I've always been sorta like the metal guy with KILLING JOKE who likes some of the more hard-edged stuff."
Ted Parsons looking back on the Epic era:
"The only reason we signed to Sony was because we needed money so we could tour – like a loan from the bank."
"They were trying to tell us what kind of clothes to wear. Tommy was really stressed because we were just a T-shirt and jeans band. We were just like a regular hardcore band from New York. We didn't really have like an image. I still had short hair and we had two guys who had long hair. They were spending so much money on these friggin' videos."
"We were competing with Rage Against The Machine and Pearl Jam, and although we lasted for five albums with many other bands coming and going, Sony dumped us in the end."
Post-Epic, the band dispersed. Paul Raven joined Ministry, and Parson joined Godflesh.
Tommy escaped gentrification and moved from NYC to Los Angeles. He collaborated with other musicians like Trent Reznor and Rob Zombie. He also recorded and toured with Danzig, and Ministry, and was nominated for several Grammies.
Although PRONG released 12 studio albums and 2 live albums in under 30 years (5 between 2014 – 2017), Tommy ponders the self-imposed hiatus on prong releases between 1996 and 2003, and possibly obscuring himself from fans' increasingly waning attention spans.
"I'm making amends to the years of (perceived) inactivity, when I was devoting too much time to other people's projects. I needed to prove to myself, and maybe to the fans that Prong can put out a consistent run of records that were of fairly good quality"
Having been clean from drugs and alcohol for many years, a sober Tommy reflects on the glorification of the early "druggie chique" days of CBGB's and Max Kansas:
"In those days, it was cool to be a junkie. A lot of early punk times revolved around that. That type of rebellion against society, the ultimate rebellion is trying to kill yourself with drugs."
"That era, where a dark hedonism was a priority in people's lives doesn't really exist anymore, which I think is good."
On longevity, and finding one's path:
"Inevitably, if you survive, you come to the realization that all that stuff was a fad, really, and there's more to life than those old statements that you thought were so important earlier on. There's important aspects of it, but there has to be balance in your life, you have to move on, you keep walking in life, you don't just stay there."
Aghori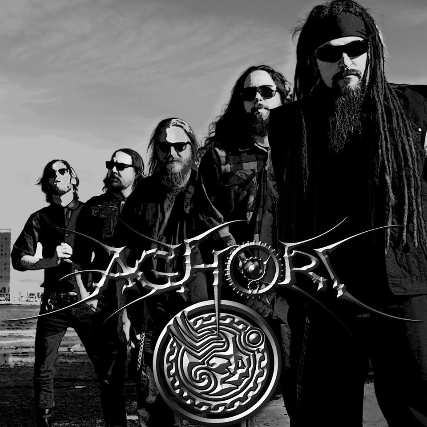 The Meaning: The Aghori's in East India strongly believe that there are no opposites in this world and that the conventional distinctions between purity and impurity are actually an illusion. They celebrate inner peace and tranquility through dark rituals.

Considered "Outcasts" by society, this sect lives on cremation grounds, smearing themselves with the ashes of corpses and eating from a cranial begging bowl. The purpose of embracing pollution in these practices is realization of non-duality through transcending social taboos and seeing the illusory nature of all conventional categories.

The Band: In the modern musical world of artificial happiness, Aghori celebrates tranquility and inner-peace through the dark sounds of heavy metal. "Metal has a soulful intensity that gives us a feeling of oneness, and a spiritual transformation unlike any other." Aghori's onstage presence entices fans from all walks of life and backgrounds.

Every show is an opportunity to channel your pain and anger into a soul cleansing experience. "It's basically about not being afraid to be an outsider," says Vocalist Dustin Keimig. "It's about refusing to follow life's prescriptions."
Osmium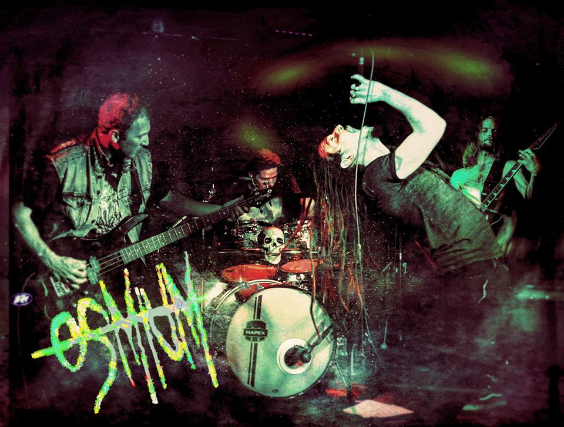 Humanoid