Brick by Brick presents
Usnea
with CHRCH, Garth Algar, Abyssal
Jul, 8 @
9:00 pm
( Doors:

8:30 pm

)
SPACE - SD
Ages 21 and Up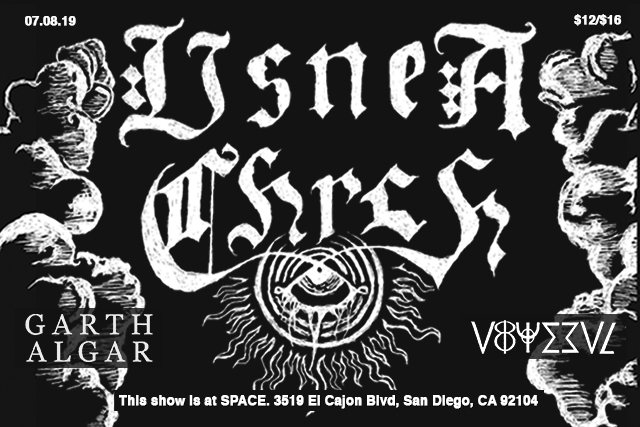 Additional Info
*Online sales end at 6PM day of show unless otherwise noted. For events sold out in advance, no additional tickets will be available at the door.
Artists
Usnea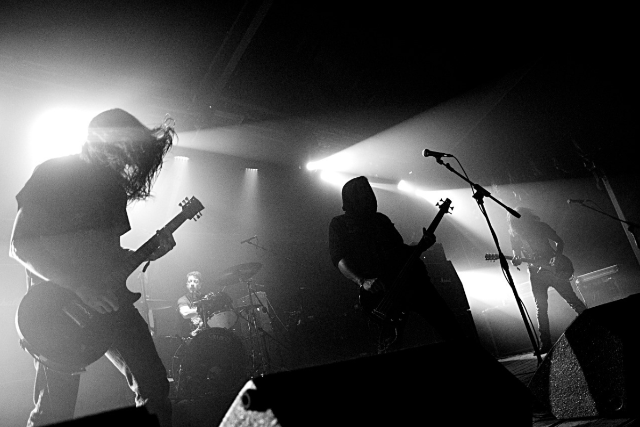 Portland doombringers USNEA spawned in late 2011 from the cerebral minds of Justin Cory (Guitar & Vocals), Johnny Lovingood (Guitar), Zeke Rogers (Drums) and Joel Williams (Bass, Vocals). The quartet has proven to be a seismic level force of destructive creativity with a massive yet meditative sound, masterfully crafted songwriting, and a clear yet non-derivative influence from doom legends such as Disembowelment, My Dying Bride, Neurosis and YOB.

USNEA released their eponymous, self-titled debut album in February 2013 on Roger's own label Orca Wolf Records. Following a 7" EP split with Ruins, USNEA signed to Relapse Records and released Random Cosmic Violence in November 2014. Random Cosmic Violence's immense presence instantly elevated USNEA to the forefront of the blossoming American doom scene. Stereogum referred to Random Cosmic Violence as having a "Floydian vastness that both balances and amplifies the overwhelming, crushing heaviness. Like the night sky itself, it's full of terror and awe and ice and fire. It is a massive, monumental thing." USNEA spent the next couple years touring in support of the record alongside veteran acts such as Ufomammut and Inverloch plus appearances at notable festivals including Maryland Deathfest, Roadburn Festival and Modified Ghost Festival.

Now in 2017, USNEA returns with their third full-length album, Portals Into Futility, in September 2017. Inspired by dystopian science-fiction and the painful intersection of today's crushing reality, Portals Into Futility is 5 songs and 56 minutes of expertly crafted and elegantly depressive doom/sludge. An array of sci-fi novels that are becoming more and more of a reality in these volatile times informed the band's writing throughout the album, including "Shadow of the Torturer" by Gene Wolfe, "Lathe of Heaven" by Ursula K Le Guin, "Valis" by Philip K Dick, "Handmaid's Tale" by Margaret Atwood, "Demon Haunted World" by Carl Sagan, and "Dune" by Frank Herbert. Portals Into Futility was recorded with Fester and assistant Andrew Grosse at Caravan Recordings and Haywire Studios in Portland, OR and mastered by Adam Gonsalvez at Telegraph Audio. With an evolved sound of strength and dynamism, USNEA delve more into the worlds of dissonant death metal, varied vocal structures and cinematic composition, all while maintaining the monumental heaviness, brutality, discord, anger, and mournful melodicism of their previous work. Across dark and brooding peaks and valleys, USNEA remind us that no matter how many doors are opened to the human species, our self-aggrandizement and hubris all lead to futility.

USNEA Is:

Justin Cory – Guitar, Vocals
Johnny Lovingood – Guitar
Joel Williams – Bass, Vocals
Zeke Rogers – Drums
CHRCH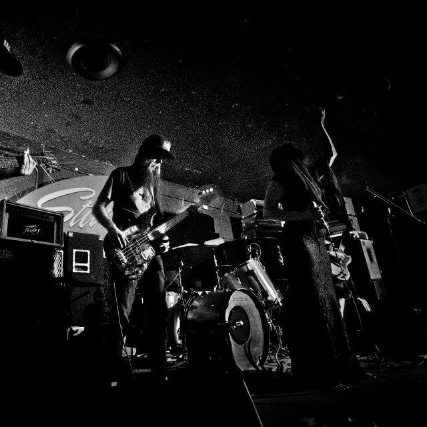 Standing at a crossroads of light and dark, CHRCH wields epic, lengthy songs, massive low end, and an occult vocal presence in a perfect blend of height and depth. CHRCH has been hard at work crafting their particular sound since late 2013. There is no image or campy gimmick to uphold, only the humble glorification of their fundamental musical elements.

This purity and honesty comes across in a striking manner on the band's debut Unanswered Hymns (Battleground Records, 2015), a sprawling roller coaster of an album. Long form songs build and heedlessly dismantle as the band reaches sonic heights and beautiful plateaus. Severe, sometimes unrelenting, vocals contrast melodic singing; massive fuzz gives way to clean guitar parts. Recorded, mixed, and mastered by Patrick Hills at Earthtone Studios in Rocklin, California, it exudes a warm, organic tone that draws the listener in with a sound influenced by traditional doom, psych rock, drone, and ambience.

CHRCH teamed up with Fister to release a split 12" via Battleground Records/Crown And Throne LTD, earlier this year. Their track, "Temples," displays the increasing subtlety and intensity of CHRCH's songwriting. Intricate melodies and composition build on the band's thunderous drums, strong vocals, and gargantuan riffs.

The band's second full length, the impending "Light Will Consume Us All," carries with it the same quality of songwriting that caught the attention of fans worldwide on their debut. Building upon this unyielding foundation, "Light Will Consume Us All" continues CHRCH's narrative, traversing life's epic journey of loss, reclamation and, ultimately, finding hope within the darkness.

Minimalist, indulgent, or straightforward; the music of CHRCH calls the listener to inhabit it, allowing enough room for its transmutation into anything one desires of it.
Garth Algar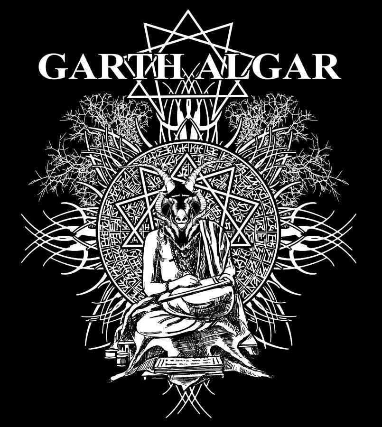 Abyssal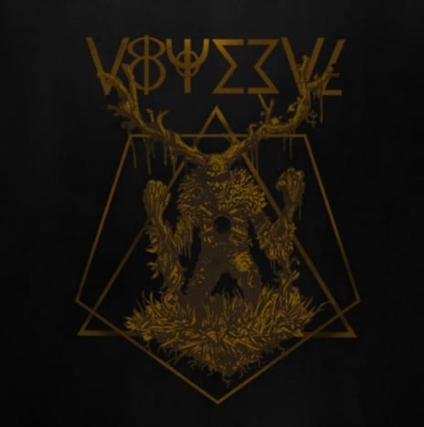 Abyssal is a Funeral Doom band from Tijuana, México