Brick by Brick presents
Jinjer
with The Browning, Sumo Cyco, Know The Ending
Sep, 11 @
6:45 pm
( Doors:

6:30 pm

)
Brick By Brick
Ages 21 and Up
$18 adv & $22 day of; $125 VIP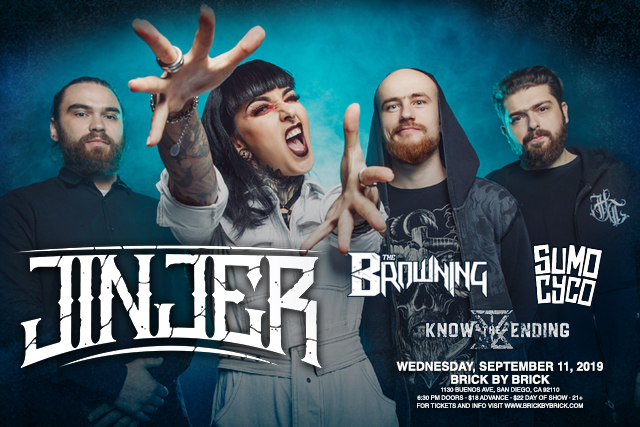 Additional Info
*Online sales end at 6PM day of show unless otherwise noted. For events sold out in advance, no additional tickets will be available at the door.
Artists
Jinjer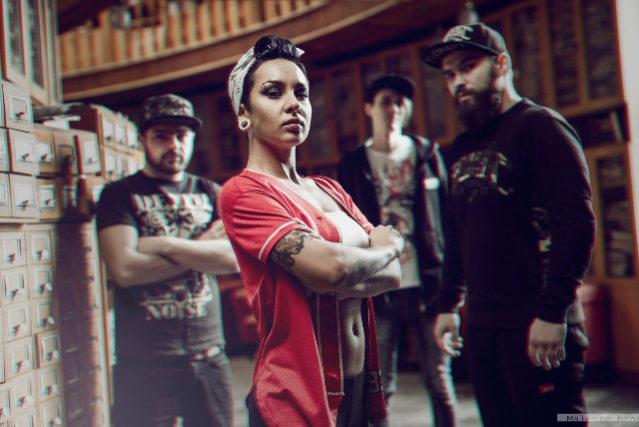 In less than 10 years, the four-piece Progressive Groove metal wrecking machine known as JINJER have carved their very own place in the Heavy Metal landscape and are poised to go even further in 2019 and beyond. Hailing from Donetsk, this Ukrainian musical oddity formed in 2009 but consider the official start of the band with the addition of the incredible vocalist and Femme Fatale Tatiana Shmailyuk in 2010. The band labored intensively and honed their sound in practice rooms and local stages relentlessly, culminating in their now cult first album release INHALE, DON'T BREATHE in 2012. The following year JINJER were nominated and won Best Ukrainian Metal Band. They would be awarded this prize again a few years later.

While most bands from a country not exactly known for it's Heavy Metal exports would be content to enjoy the little recognition received in those first few years, it was clear that JINJER craved more and were willing to go the extra mile to make this happen. It was this attitude and clear vision that pushed the band to quickly write and release their second album CLOUD FACTORY (2014), and venture into the international touring market for the first time, booking their own shows and building their reputation face to face, fan to fan and more importantly under their own terms.

It was this intensity that caught the attention of Napalm Records, who quickly signed JINJER leading to the release of their critically acclaimed third album KING OF EVERYTHING (2016), as well as the game changing single and video for PISCES, which gained the band new fans, millions of views/streams and countless reaction videos on YouTube. KING OF EVERYTHING showcased the musical prowess and growth of the entire band while opening the floodgates to a bigger International touring circuit which JINJER gladly took advantage of. By the end of nearly two years of non-stop touring in Europe, JINJER added new territories such as Israel, Philippines, United Arab Emirates, United Kingdom, America, Canada and most of Latin America, while sharing the festival stages and touring with the likes of Arch Enemy, Cradle Of Filth and DevilDriver to mention a few.

Somewhere between touring vans, roadside pit stops, backstage rooms, sound checks, hotel rooms, visa applications, and flights to new tour destinations, JINJER buried themselves in the rehearsal room once again to compose 5 brand new tracks for what would become the MICRO EP, written not only for the fans but for themselves, as they needed something new to keep their sanity on the road.

Released on January 11th 2019 and coinciding with their European Tour start together with Soilwork and Amorphis, the MICRO EP was received with open arms from fans and critics alike and spawned instant favorites APE and PERENNIAL, climbed to the top of many industry charts and radio station lists worldwide and once again showcased the musical depth and songwriting talent of the band, as well as Tatiana's amazing vocal range.

TO BE CONTINUED.
The Browning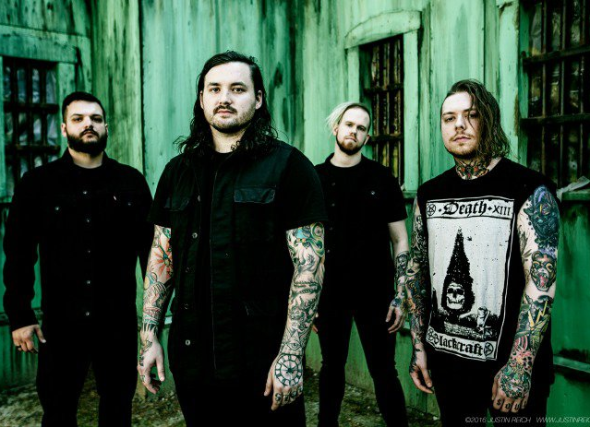 Sumo Cyco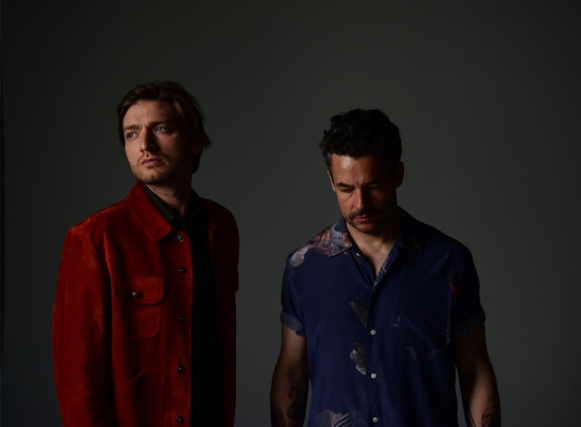 Sumo Cyco is a four-piece, female fronted, hard rock band from Toronto, Ontario. Sumo Cyco fuse hard rock guitar riffs with in your face blast beats and dance hall rhythms, topped by electric female vocals.sumocyco.com
Know The Ending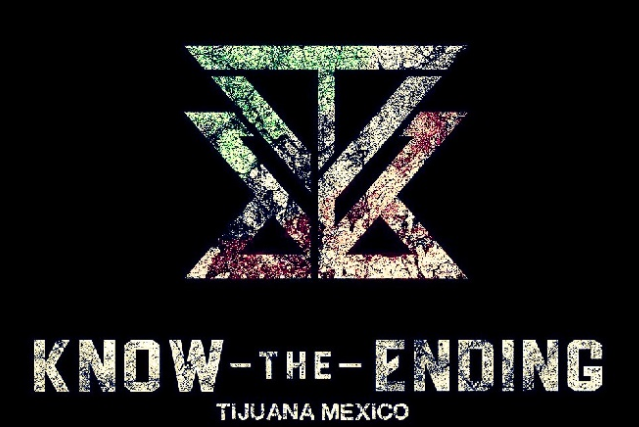 Know the Ending es una banda originaria de la Ciudad de Tijuana Baja California México en febrero del 2015, su formación es derivada de las amplias vertientes musicales propias de la Ciudad así como las diversas influencias musicales de los miembros, conformada en sus inicios por Luis Morales (guitarrista) ex miembro de Red Awakening banda de hardcore con trayectoria al igual que giras con bandas importantes de la escena Hardcore internacional como Terror, Agnostic front, First Blood, entre otras, Sergio Morales (Guitarrista) ex miembro de Red Awakening, Uprising A.D, Ultima Victima Bandas de hardcore con amplia trayectoria además de giras con bandas importantes y activas en la escena del hardcore y metalcore como, Hatebreed, The acacias Strain, Sworn enemy, Converge, Sick of it all entre otras, y por Ángel Perales (baterista) ex miembro de la banda Bio crisis banda de trayectoria internacional en el género de Punk y D-beat, posteriormente se integrarían Rodolfo Duarte (vocal) ex miembro de la banda Capture de genero Metalcore melódico en Tijuana y Malcon Quezada (bajista) miembro activo de Die in Days banda de Nu-metal y ex miembro de Surgat banda de grind metal de Tijuana para conformar la alineación del 2017 a finales del 2018, posteriormente Ángel Perales deja la alineación y se integra Angus Lozano (baterista) miembro activo de Nuestro Destino banda de Hardcore y miembro de Divein bandas de Tijuana.
-La banda lanza el 23 de octubre del 2017 su sencillo "Timeless" y posteriormente el 28 de abril del 2018 lanzan su primer EP (extended play) promocionando mayormente en Estados Unidos por diversas ciudades participando en la gira de HollowPoint banda de Minnesota (USA), seguido por una gira por Irapuato México, San Luis potosí México y terminando en el MHC FEST VIII (Metal Hard Core Fest) en Guadalajara México.
-A lo largo del 2018 continúan activos y en preparación para el 2019.
-En enero 24 del 2019 da inicio la gira promocional del EP por Colombia visitando el 25 de enero la ciudad de Cali Colombia participando en el Core Reborn Vol. IV, el 26 de enero Medellín Colombia participando en el Hardcore Fest II y el 27 de enero Bogotá Colombia participando en el Hermandad Fest V, participando al lado de bandas como NOFE (Cali), CONTROL (Medellin), BETRAYAL DEVOURS COWARDS (Chile) entre otras.
Al final de la gira por Colombia termina el tiempo de Rodolfo Duarte y se integra a la banda Luis Diaz (vocal) ex-miembro de Beheading The King para reforzar y continuar con los planes de la banda.
Band members Luis - Guitarra Sergio - Guitarra Malcon-Bass Angus-Drums Luis Diaz-Vocal Past-Band members Angel Perales Rodolfo Duarte