Brick by Brick presents
Holy Grail
with Striker, Bewitcher, Malison
Aug, 3 @
8:00 pm
( Doors:

7:00 pm

)
Brick By Brick
Ages 21 and Up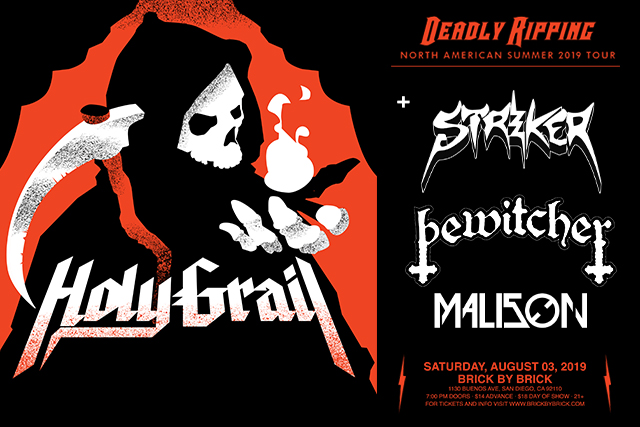 Additional Info
*Online sales end at 6PM day of show unless otherwise noted. For events sold out in advance, no additional tickets will be available at the door.
Artists
Holy Grail
James-Paul Luna - Vocals
Eli Santana - Lead Guitar
Alex Lee - Lead Guitar
Tyler Meahl - Drums
Blake Mount - Bass
Striker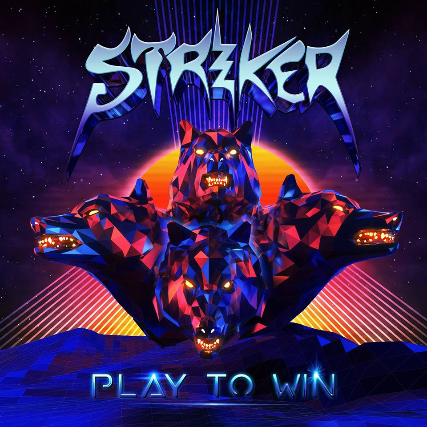 Dan Cleary - Lead Vocals
Tim Brown- Lead/Rhythm Guitar
Chris Segger - Lead/Rhythm Guitar
Adam Brown - Drums
William Wallace - Bass
Bewitcher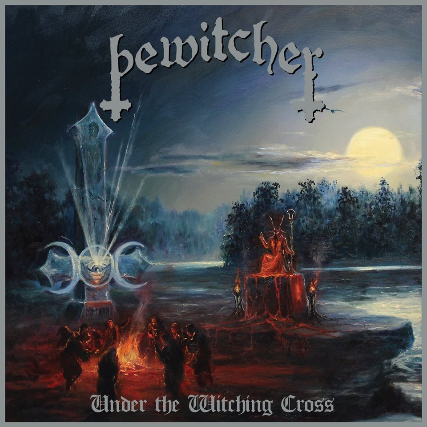 ...And so it came to pass...

In the year of Thirteen of Satan's third millennium, a new force rises to defend the ways of old. Bewitcher is the ancient black flame of magic, mayhem, freedom & liberation, burning in blatant opposition to the laughable norms of this modern age. Instead, they look to that bygone era, before it's pollution by imitators of a lesser intention, when heavy metal in all it's glory truly represented the tenets it was founded upon.

May your children be corrupted, may your foundations
be shaken, may your mundane existences be forever altered, for this spell cannot be broken. Fall, obey and beware the curse of the Bewitcher!
Malison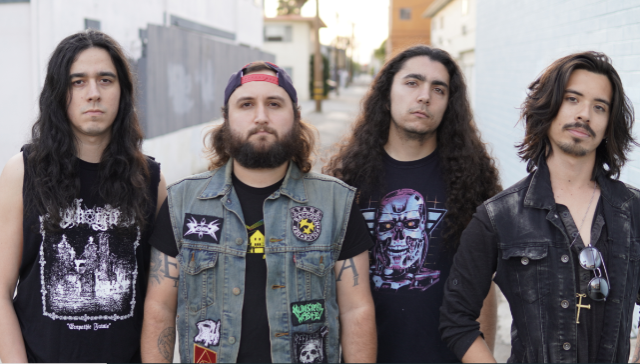 Malison is metal band from San Diego, California!

Malison was born on January 17th, 2014 after a chance encounter at SDSU between Mario Lovio former drummer Sebastian Vazquez.

Malison is hoping to reach the heavy metal community with a revival of clean vocals, complementing the classic sound and feel of the 1980s, with a contemporary edge for originality.

The galloping bass lines, clean vocals, and melodic harmony encompasses Malison's vision for a new, unique sound.

The band released their self-titled debut album through Combat Records on June 1st, 2018 and is playing an upcoming tour.

EP - "Impulses" 2015
Single - "Final Ride" May 7th, 2016
Malison - "Malison" June 1st, 2018