Brick by Brick presents
Lecherous Nocturne
with Vitriol, Ontogeny, Gravespell
Jun, 9 @
9:00 pm
( Doors:

8:30 pm

)
SPACE - SD
Ages 21 and Up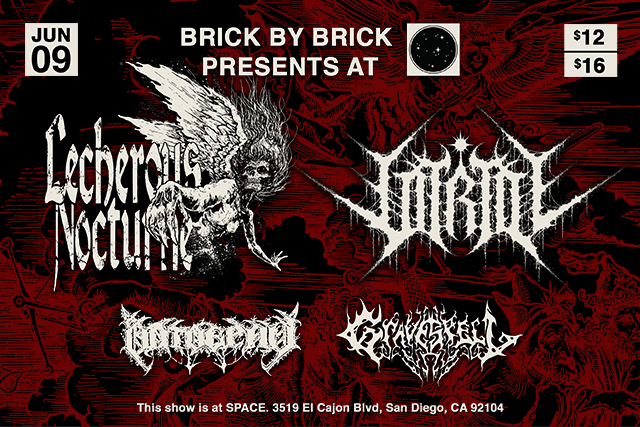 Additional Info
*Online sales end at 6PM day of show unless otherwise noted. For events sold out in advance, no additional tickets will be available at the door.
Artists
Lecherous Nocturne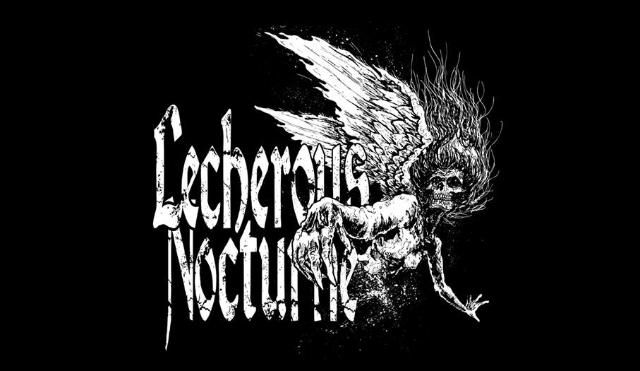 "Since their debut in 1997, Lecherous Nocturne have pushed the boundaries of death metal to extreme limits and even crossed the threshold through the blackened spectrum, abolishing any limitations some may confine to most technical subgenres. Conventional song structures and solos are void in their songwriting, with only the drive of leaving a ferocious trail of technical viciousness in their wake. The strength of their self-titled E.P. landed the band a two album deal with Unique Leader Records, which was followed by a series of nationwide tours with the biggest names in the genre. After touring on "Behold Almighty Doctrine," the group inked a deal with Willowtip Records and has since released their highly acclaimed 2018 record "Occultaclysmic."
"Occultaclysmic could very well be one of the year's best technical death metal records."
-Decibel Magazine
Vitriol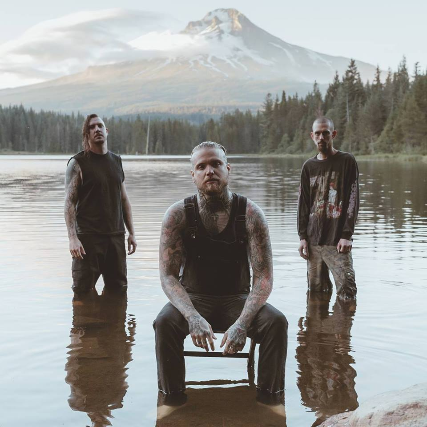 Three piece extreme metal from Portland, Oregon.
Punishment, cruelty, and death.
Worship violence.
Ontogeny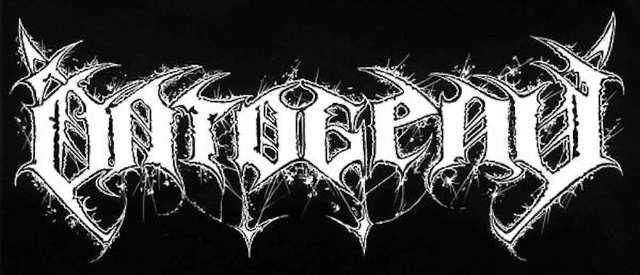 Ontogeny is a San Francisco based progressive Death Metal band started in 2002 by Nathaniel Vennarucci. Many songs and demos were
recorded during the first few years but the material for what became the first full length album, "Pillars of Perversion," would not be written until 2005. With the new songs recorded to programed drums, Mica Meneke was recruited to fill in vocal duties. "Pillars" was a self-released, self-produced album which seemed to gain momentum despite the
lack of a full band lineup. After the release of "Pillars" the writing for the sophomore album "Discord and Disillusion" began. In 2010 the band recruited Keith Grimshaw on drums,Sam Zuerner on bass and Chazz McConnell on vocals. The album "Discord and Disillusion" is available as a digital download for free. After touring the west coast, recruiting Tim Halo of Anomalous to replace Chazz on vocals/samples, Ontogeny
released in 2014 "Hymns of Ahriman". After line up changes, Nate took over vocal duties as well as guitar and Tsunami joined as the new bass player. Now as a three piece Ontogeny is preparing to release the fourth album "Antisocial Media".
Gravespell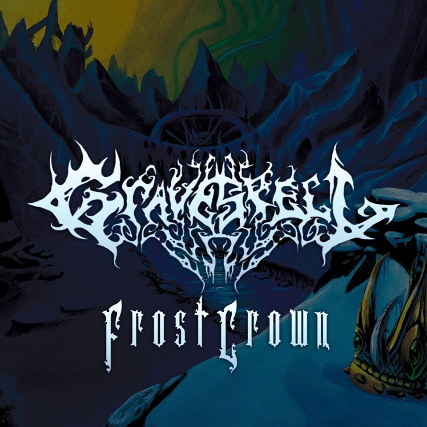 Alonzo Larios - Lead Guitar / Backup vocals
Garrett Davis - Lead vocals
Nick Lepisto- Bass
Ethan Stouder - Drums
Chris MacDonald - Rhythm Guitar