Brick by Brick presents
Marty Friedman
with Immortal Guardian, Nightshadow
Jan, 23 @
8:30 pm
( Doors:

8:00 pm

)
Brick By Brick
Ages 21 and Up
$20 adv & $25 day of; $70 VIP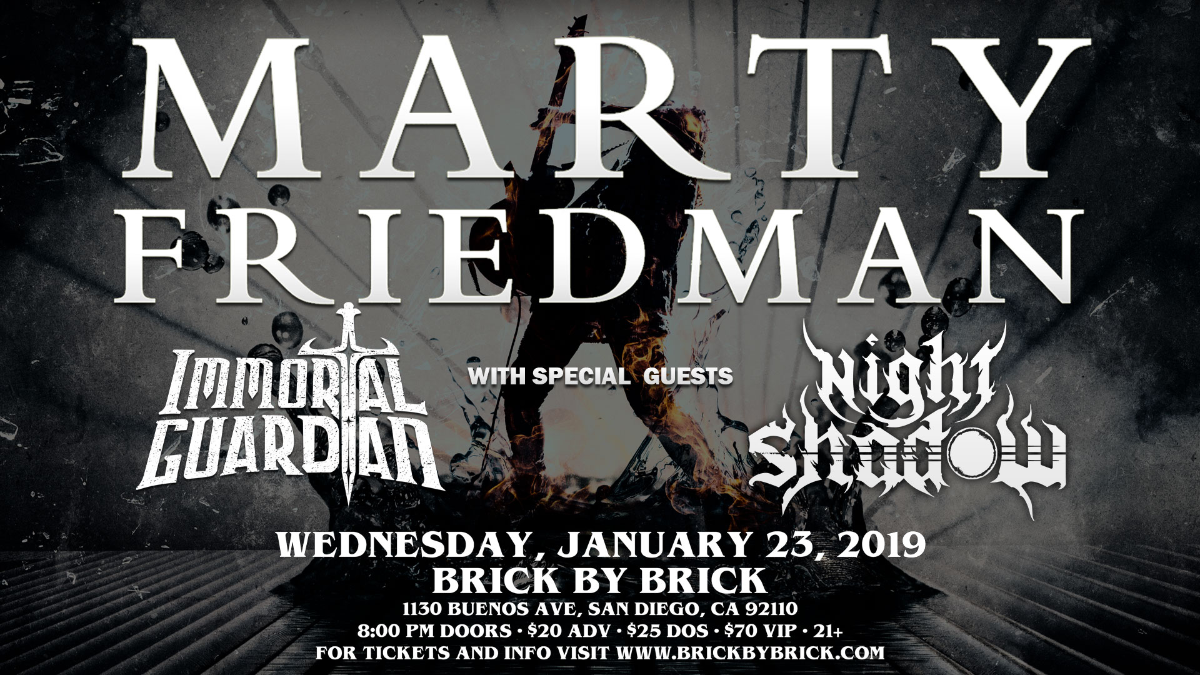 Additional Info
*Online sales end at 6PM day of show unless otherwise noted. For events sold out in advance, no additional tickets will be available at the door.
Artists
Marty Friedman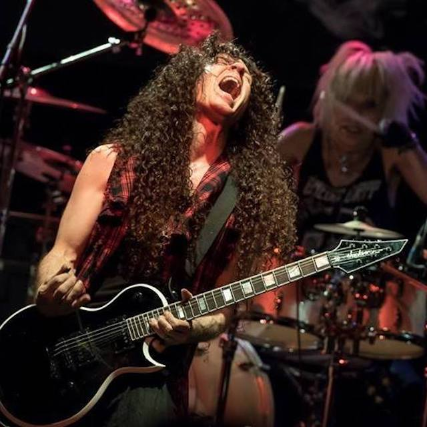 Marty Friedman began his career as a Shrapnel solo recording artist and later recruited a then 17 year old Jason Becker to form the yet unrivaled dual guitar unit, "Cacophony", who have a strong influence on today's top guitarists. Amassing worldwide acclaim as a guitar superstar, he came to the attention of Megadeth. Racking up sales of over 10 million records with Megadeth, Friedman continued to record solo records, often embarking on adventurous musical forays far removed from his work with Megadeth, including an album with Golden Globe winner Kitaro.

In a bold move, he left the legendary Megadeth to pursue new musical goals and has succeeded tremendously. Friedman's many accomplishments make him currently the only musician to be a fixture in the top class of the Japanese domestic as well as international music scene.

Three performance (original songs from "LOUDSPEAKER", Rachmaninoff and Bach) on national TV with the Tokyo Philharmonic Orchestra, and charting high with his own music and with Japan's top artists, has spurred Friedman into new celebrity territory.

Now residing in Tokyo, having appeared on well over 600 TV programs Friedman has become a staple on mainstream media in Japan.

His list of accomplishments in Japan is quite long. the short list includes being the first and only foreign musician in history to play the Japanese National Anthem at a major sporting event. (Twice at Formula 1 races)
After writing two bestsellers in Japanese, collaborating with several top Japanese artists, recording #1 singles and several top ten singles, stadium/dome tours of Asia and appearing in two major Japanese motion pictures, he released three albums, "Future Addict" "Tokyo Jukebox" and "Bad D.N.A." for industry giant Avex. He was in the center of the ad campaign for FANTA for 2 years, where he could be seen in the FANTA band in their television commercials and on billboards all over Japan. He put together a stellar band of Japanese musicians with whom he did 4 solo tours of Europe. His 11th solo album, "Tokyo Jukebox 2" was released on 9/14/2011 by Avex in Japan, and after worldwide reissues of all his previous Japanese solo albums, he released the absolutely incendiary "Inferno" worldwide in 2014. This was his first solo album to hit the Billboard charts in the US (#133 in the Top 200, #10 Rock & Metal and #4 Heatseekers") and got wide mainstream exposure on Rolling Stone.com, Billboard.com, Grammy.com, Vice.com and hundreds of others. After a successful European tour Marty is back in Japan to play live and prepare for touring the rest of the world to promote "Inferno". For much more detailed info, see: www.martyfriedman.com
Immortal Guardian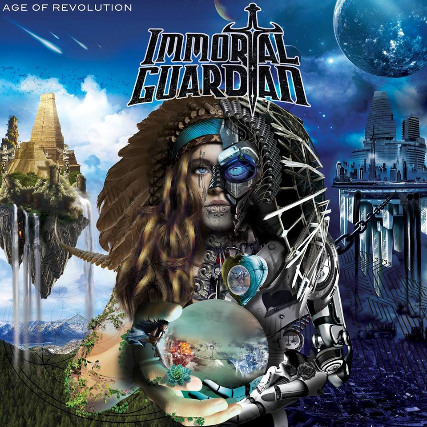 Hailing from the same state as guitar greats Dimebag Darrell and Stevie Ray Vaughn, Immortal Guardian and it's founding member Gabriel Guardian continue to carry the flag of musical innovation and virtuosity for the lone star state. Sponsored by Fender Guitars at the young age of 22, Guardian with his one of a kind ability to shred on guitar and keyboard AT THE SAME TIME has brought to the table a new style of performance seen as novelty by some and pure genius by most. With the addition of Brazilian vocal siren Carlos Zema back in 2012, the band has evolved into a full frontal metal assault of anthemic melodies, technical rhythms, and powerful highflying vocals. Immortal Guardian's latest EP "Revolution Part I" is the independently released follow up to their debut EP "Super Metal: Edition Z" and prequel to the band's first full length album "Revolution Part II". For Revolution Part I, legendary producer/engineer Roy Z was brought into the mix to give the tracks a unique sound that evokes the NWOBHM stylings heard in his high profile clients such as Judas Priest and Iron Maiden's Bruce Dickinson. "Roy completely molded the band's sound in the recordings..." states frontman Carlos Zema, "...It went from water to wine."

Immortal Guardian and their eternal quest to "spread the shred" has landed the band on national and international tours including a headlining Brazilian tour and several dates in Russia. Immortal Guardian has shared the stage with some of the biggest names in metal such as Judas Priest, Dragonforce, Kamelot, Symphony X, Sonata Arctica, Slayer, Metal Church, Soilwork, Steve Vai and others. The band has also made a name for themselves as a DIY guerilla marketing machine via their Immortal Guardian Shred Sled, a mobile metal show on wheels, which has been covered by SPIN.com and other media outlets while out at major music festivals such as South By Southwest, Fun Fun Fun Fest, and River City Rockfest.

Immortal Guardian is currently getting ready to announce their first full-length record being released on M-Theory Audio set for late summer. When asked about the label signing Gabriel Guardian commented, ""I'm very happy to announce IMMORTAL GUARDIAN's signing with M-Theory Audio and the start of our next epic chapter. Marco Barbieri and his team have been accumulating a serious roster, and with a track record like his, we are definitely honored to be joining the family. Looking forward to all the good times ahead!"
Nightshadow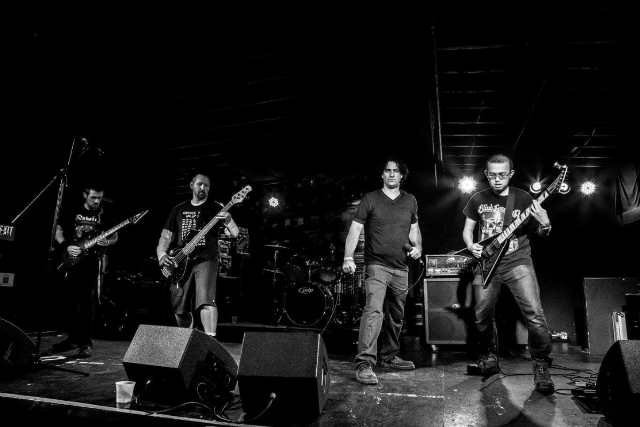 Unleashing the rhythmic beasts with fast, aggressive and heavy melodic passion, Nightshadow brings unforgiving committed focus to epic power metal with the rich, powerful, dynamic force in the vocals of singer Brian Dell; thunderous, exhilarated energy of drummer Sean Woodman; dominating, double lead shredding magic in guitarists Nick Harrington and Danny Fang; rounding out with the crushing, methodical thumping of bassist Chris Bader laying a secure concrete foundation.

Originally formed in 2012 by guitarist Nick Harrington who then moved years later to San Diego to connect with his remaining band members, Nightshadow pounded the stage hard at their debut show in July 2016 and quickly developed a solid reputation with enthusiastic feedback and strong positive audience responses to their metal musical efforts fused with influences of Amon Amarth, King Diamond, Slayer, Helloween, Iron Maiden, Judas Priest, Hammerfall, and Stratovarius.

With tight instrumentation blended with intense perfection of notes hit on point, Nightshadow further established themselves by sharing the stage with the best of San Diego's local talent as well as opening for national acts including: Appice Brothers, The Iron Maidens, Geoff Tate's Operation: Mindcrime, Marty Friedman, Hammerfall, Beastö Blancö, and Adrenaline Mob.

Nightshadow released their much-awaited 5-song EP in April 2017 and has plans to record their full album in 2018 entrusting their devoted fans with the perfect complete recipe to cause a riot at any given notice.