Brick by Brick presents
Lords of Acid
with Orgy, Genitorturers, Gabriel and the Apocalypse
Feb, 23 @
7:30 pm
( Doors:

7:00 pm

)
Brick By Brick
Ages 21 and Up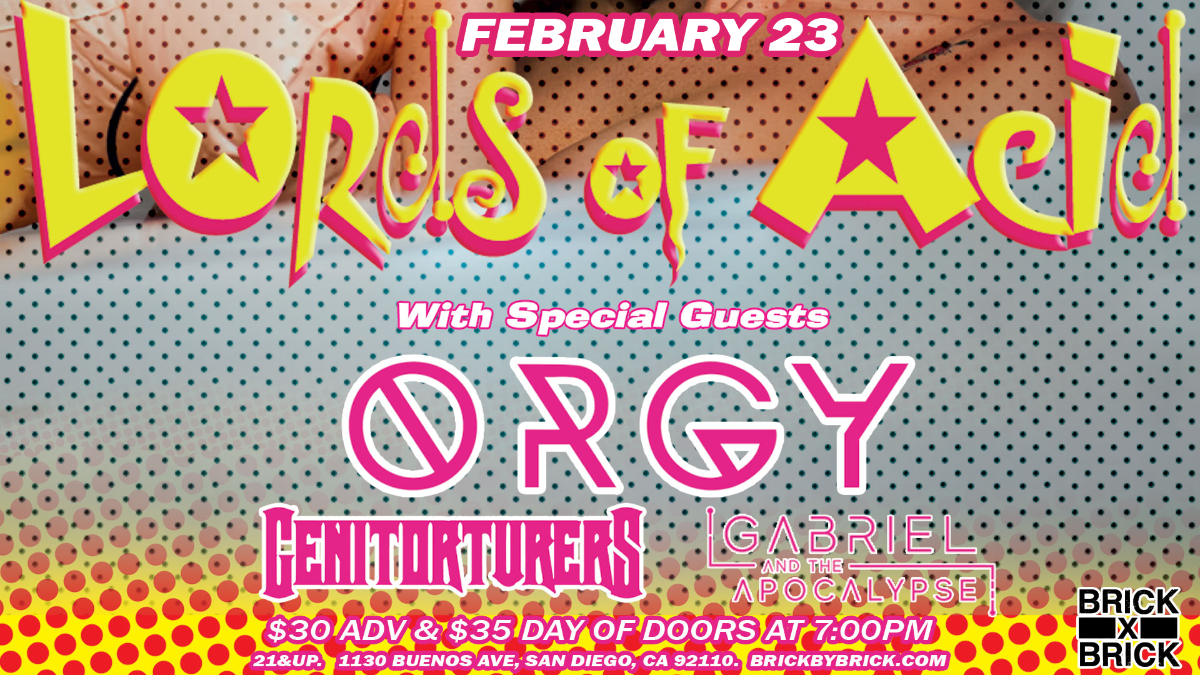 Additional Info
*Online sales end at 6PM day of show unless otherwise noted. For events sold out in advance, no additional tickets will be available at the door.
Artists
Lords of Acid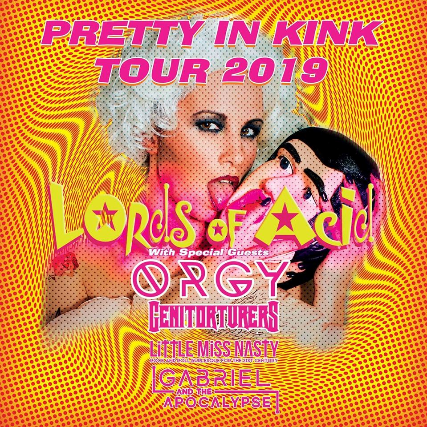 From his first single, "I Sit On Acid", released in 1988, to the present, Belgium's Praga Khan remains one of the most innovative acid house musicians in circulation. Thanks to extensive experimentation with drugs, Crowley-ian sex magic, and esoteric paths of self-deprivation and mutilation known only to himself, this orgiastic orchestrator created the LORDS OF ACID to further encapsulate the seductive messages and raw sex of his ever-evolving musical vision. From the raw carnality of their 1991 release "Lust", to the electro-thrash of 2012's "Deep Chills" Lords of Acid has re-defined the pure pleasures of drugs, hedonism, and deviant sex for nearly three decades! Now, despite numerous lineup changes, world tours, over 2.5 million album sales, and every possible point of crisis and conflict a band can face, Lords of Acid is returning to the unsuspecting again, this time with a new crew of deviants, dilettantes, and sonically transmitted diseases. Praise The Lords, Misbehave!
Orgy
Genitorturers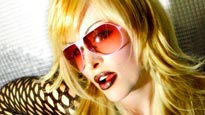 Gabriel and the Apocalypse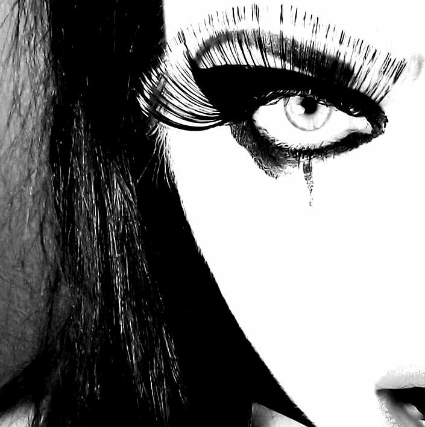 Hailing from the colorful and music inspired streets of Minneapolis, Minnesota comes the unique blend of Metal/Rock/Industrial that is Gabriel And The Apocalypse. The band delivers a fierce yet beautiful array of female fronted aggression that will give their predecessors a run for their money.

The brainchild of vocalist Lindy Gabriel, Gabriel And The Apocalypse independently put out 2 releases which were backed by numerous national support tours around the United States. Their intense and and professional style videos also paved the way for the group to become an underground sensation.

It was this self produced success that led GATA to ink a deal with Pavement Entertainment to which they immediately began work on their new album "The Ghost Parade". This new release (available October 7, 2016) is sure to propel the band to new heights with major worldwide distribution and exposure. To kick off the album's release GATA will tour with horror rock favorite Wednesday 13 throughout the month of October. The group plans on a heavy and extensive touring cycle to follow.

According to Lindy, "The Ghost Parade" is a concept record that brings you on a music roller coaster ride. From in your face songs like "March of the Dolls" to stripped down emotional songs like" Behind the Sun", this record still maintains a taste of the usual GATA anthems on politics and world issues but as a whole it is more personal. I feel as a writer and lyricist it is more abstract & poetic. I feel more exposed and vulnerable. It's honest. It flows and twists through different waves and moods from beginning to end.

Creative, Original, Visual, Artistic, Strong……the definition of GABRIEL AND THE APOCALYPSE

The new album "The Ghost Parade" coming October 7, 2016. Featuring the new singles and videos "Beauty Under Glass", "Until We Dream" and "Thrill Of The Kill".