Brick by Brick presents
Cave Bastard
with Helsott, Malphas, Mythraeum, Druide
Jun, 24 @
7:45 pm
( Doors:

7:00 pm

)
Brick By Brick
Ages 21 and Up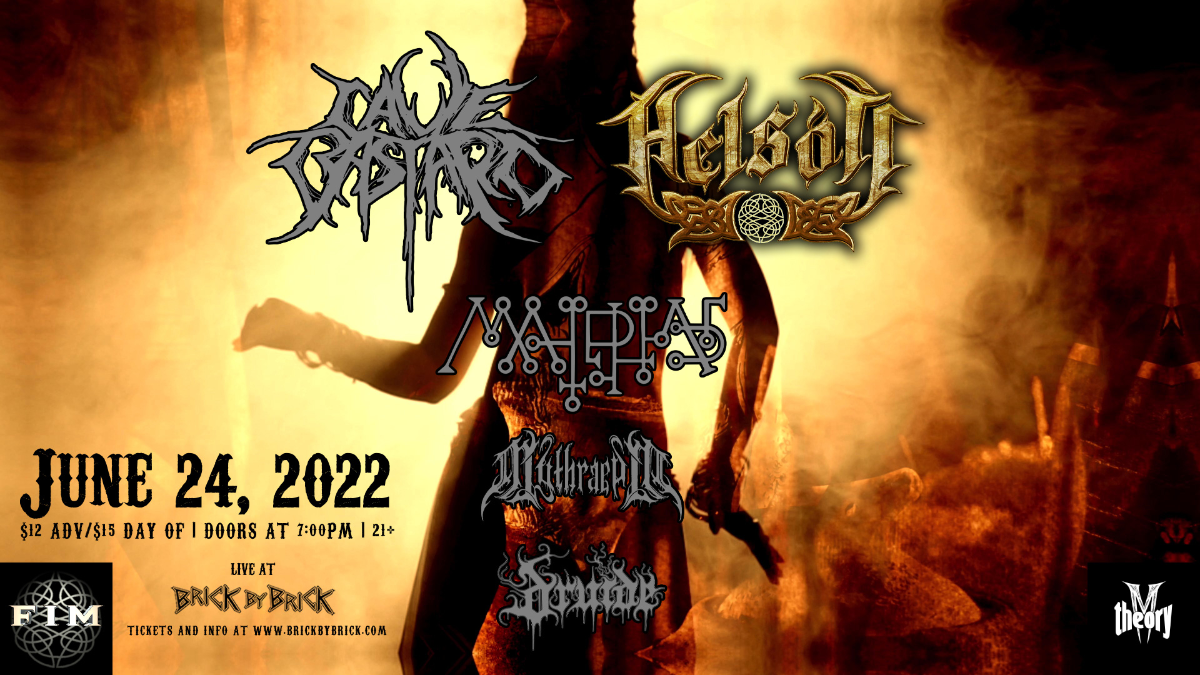 Additional Info
All shows at Brick by Brick are 21+, no exceptions. Online sales end 30-minutes before doors unless otherwise noted. All ticket sales are final––no refunds or credits. Tickets cannot be replaced if lost, stolen, or damaged.

Proof of vaccination is not required for this event.
Artists
Cave Bastard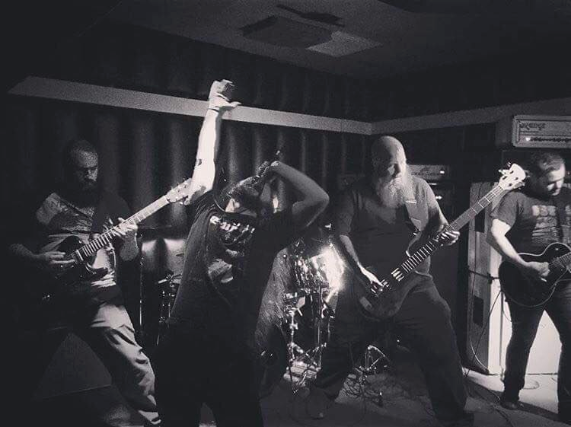 From beneath the slabs of the subterranean suburbs of San Diego emerges society's scum: CAVE BASTARD. Heavy, apocalyptic, and loud, the band was formed in 2014 by Troy Oftedal (ex-Cattle Decapitation, Piglife) and Nick Padron (ex-Bridge Jumper) out of a love for everything heavy and loud. They proceeded to search out the rest of the bastards needed to execute their vision of sonic devastation, soon adding rhythm guitarist Chase Ferguson (ex-Bridge Jumper), vocalist Steve Pearce (Gutrot, Ritual Torture), and drummer Steven Reed (Age Of Collapse). The band began writing and honing their tone creating a massively destructive soundscape in preparation for the coming of The Bastard.

"Featuring past members of Cattle Decapitation and Ritual Torture. Cave Bastard packed noise and ferocity into a terse set list laced with sludge. Frontman Stephen Pearce asserted powerful vocal dominance as the rest of the band built a sonically tight foundation." - Christian Redelsperger - Editor at SDMETAL

"Cave Bastard combines elements of sludge, death metal and hardcore to create an unrelenting, abrasive assault on heavy metal with a ferocious live energy." - Midnite Collective

"To conclude this ginormous round-up, I've selected the two tracks now streaming from a split release by BLK OPS from Austin, Texas, and San Diego's Cave Bastard. The split will be released on August 25 by Portland (Oregon)-based Accident Prone Records.

The first of those tracks is the beautifully named "Hallucinogenic Bomb Vest" by BLK OPS (whose three-man line-up features members of Kill the Client, Clrvoyant, and Pornohelmüt). True to its name, it's explosively battering, yet the memorable strands of desolate melody in the song also have an un-real quality, like the soundtrack to a waking nightmare. Terrifically grim, but terrifically vibrant stuff here.

Cave Bastard's ranks include former members of Cattle Decapitation, Bridge Jumper, and Ritual Torture as well as members of Gutrot and Age of Collapse. Their slice of audio punishment in the stream below is "Violent Perpetuator". This makes a good complement for that BLK OPS track. It throbs with lethal energy, hammering and buzzing, brawling and mangling, remorselessly rampaging through a hopped-up dose of death metal, hardcore, and sludge that spikes the bullseye." - No Clean Singing
Helsott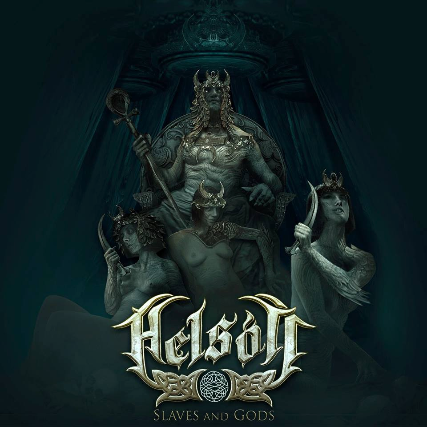 Pagan Death Metal from Menifee, CA.
Malphas
Mythraeum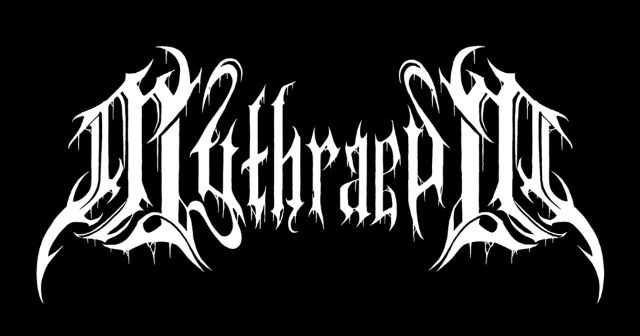 The fathomless void has come alive. Black metal from San Diego, CA.
Druide