Brick by Brick presents
Sasquatch
with Hippie Death Cult, Nebula Drag
Aug, 21 @
8:30 pm
( Doors:

8:00 pm

)
Brick By Brick
Ages 21 and Up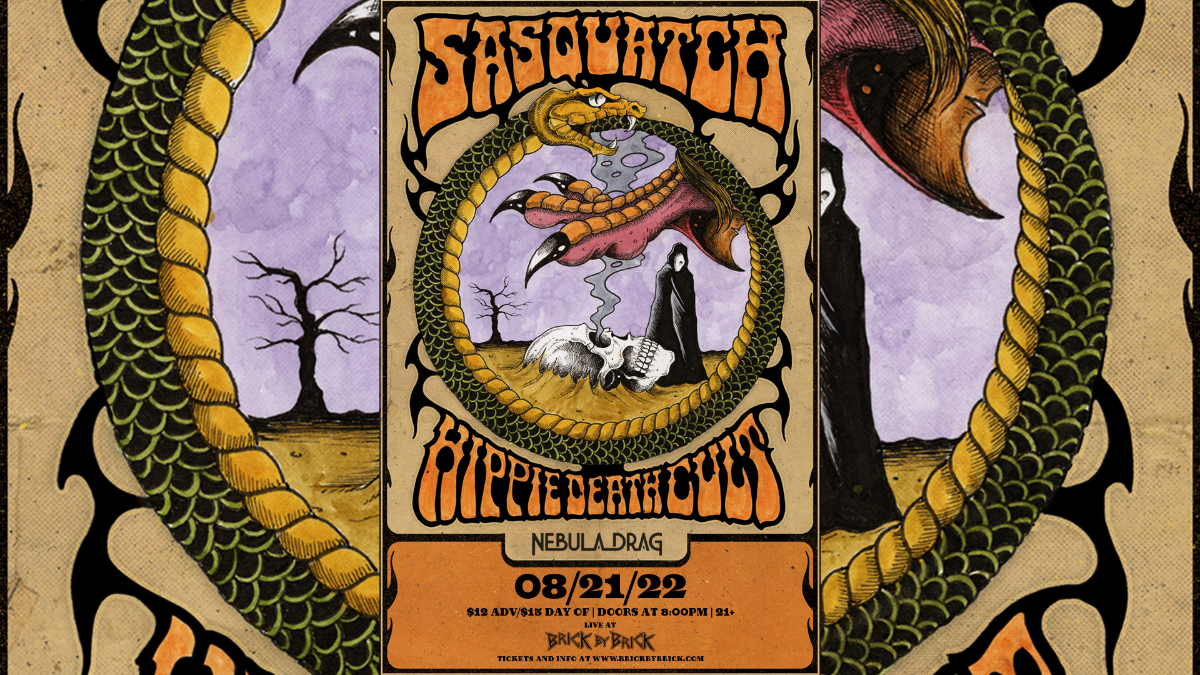 Additional Info
All shows at Brick by Brick are 21+, no exceptions. Online sales end 30-minutes before doors unless otherwise noted. All ticket sales are final––no refunds or credits. Tickets cannot be replaced if lost, stolen, or damaged.

Proof of vaccination is not required for this event.
Artists
Sasquatch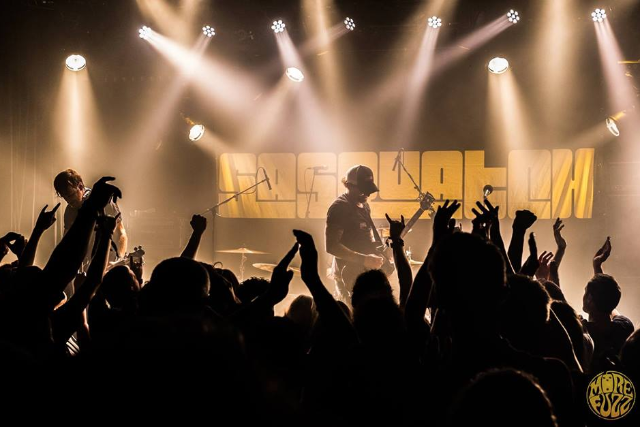 Sasquatch is a rock band from Los Angeles, CA. They tend to sip on influences from 70's metal, rock, and psychedelia. Their songwriting approach is clear-cut; keep the focus on the hook.

The band was born in Philadelphia in 2000 and moved to Los Angeles in 2001 after Keith Gibbs (guitar, vox) joined up with Detroit natives Rick Ferrante (drums) and Clayton Charles (bass). Upon Clayton's departure in 2007, the guys recruited Chicagoan Jason Casanova (Behold! The Monolith, Tummler) to join the fold. We arrive at 2017 and Dr. Craig Riggs (Roadsaw, Kind, Antler) is now shellacking the kit when he's not brewing coffee or watching the Red Sox.

The band's music has been featured on a variety of movies, television shows, and video games including the reissue of Clerks, FX's original hit series Sons of Anarchy, A&E's Dog The Bounty Hunter, Jersey Girl, CW's The Supernatural, and MTV's Viva La Bam, Bam's Unholy Union, and Rob and Big, NHL 2005, American Chopper, and Monster Garage.

After shaking some walls with not one, but two, closely packed studio albums (the self-titled debut and "II") in 2004 and '06, the power trio went subterranean until 2010 before resurfacing with a new lineup and propulsive third opus, "III", followed up by the straight-ahead rocker, "IV", in 2013.

The band's latest album, Maneuvers, was released in June 2017 and features the work of Riggs behind the kit. This is the band's most concise work to-date. Extended jams were stripped down to the meat and potatoes. Short and sweet is the path looking forward. Andrew Schneider (NYC) returned behind the boards this round. You may recognize the name as he also provided the mixes on "II". What fans hear is arguably the gents most mature and inspired song-set released, chunked with both heartwarmingly familiar moments – but all of it heavy on the heavy, as they say…always. Unprecedented attention was also devoted to spinning new yarns out of those evergreen rock and roll stories about love lost, hate found, relationships built and lives trashed, homes wrecked, etc.

Coming off their first Australian tour, look for the band to be gearing up for extended US dates later in the Summer of 2019 and its next European tour in the early Spring of 2020. All's fair in Love and Doom.
Hippie Death Cult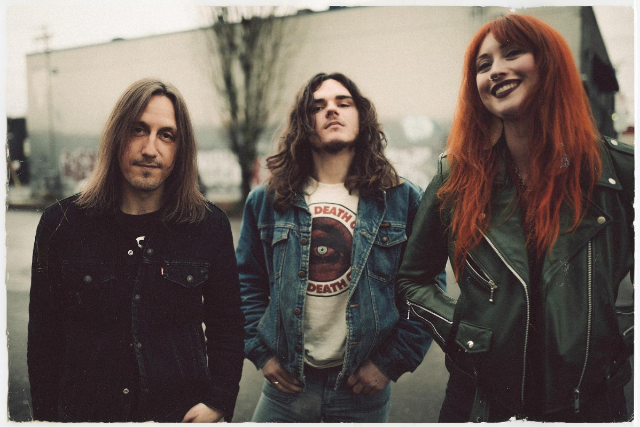 Hippie Death Cult has proven to be one of the more exciting hard rock bands to surface in recent years, They have earned a stellar reputation both for live performance and recorded material from fans and critics alike. The Portland, Oregon based quartet consists of members - Eddie Brnabic, Ben Jackson, Ryan Moore and Laura Phillips. They began writing and performing in early 2018, but the roots of HDC go much deeper. A stream of musical consciousness swept over guitarist Eddie Brnabic inspiring him to create the band. It would take a few lineup attempts and a little luck to bring the right members together. Laura Phillips was the first to help solidify the vision. A veteran of the Portland music scene she not only had the skills necessary to compliment Eddie's sound but she also brought with her drummer Ryan Moore. Ben Jackson was added to the trio and brought to the music his rich voice, textured keyboards and deep lyricism. With a solid lineup in place, they set out with fierce dedication to rehearse, record and perform a string of successful live shows securing a deal with Cursed Tongue Records, who released their debut album "111" in 2019.
Hippie Death Cult is a hard rock band. Shades of Black Sabbath, The Alice Cooper Band, Blizzard Of Ozz, Megadeth, and Soundgarden among others can be traced through their music. At their core they are true to these roots while being driven to push new ideas. The vibe is both timeless and immediately fresh.
2020 was a productive year for HDC. They completed material for Magnetic Eye Records - "Best Of Black Sabbath Compilation", music for the independent film "All Gone Wrong", and signed a new record deal with Heavy Psych Sounds Records to release "Doom Sessions Vol 5" and their sophomore album release "Circle Of Days" in 2021. There is an intense desire to deliver this new body of work to the people so keep a close watch on Hippie Death Cults touring schedule.
Nebula Drag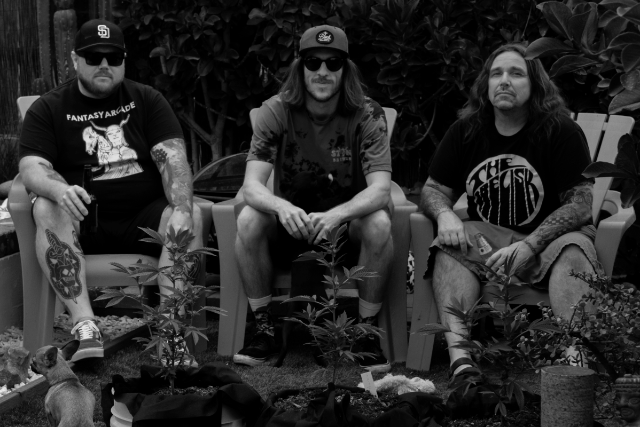 Nebula Drag is a 3 piece Hard rock band from San Diego,Ca.

Corey Quintana
Stephen Varns
Garrett Gallagher