Brick by Brick presents
Little Miss Nasty
with Gina And The Eastern Block, Dead Posey
May, 25 @
8:00 pm
( Doors:

7:30 pm

)
Brick By Brick
Ages 21 and Up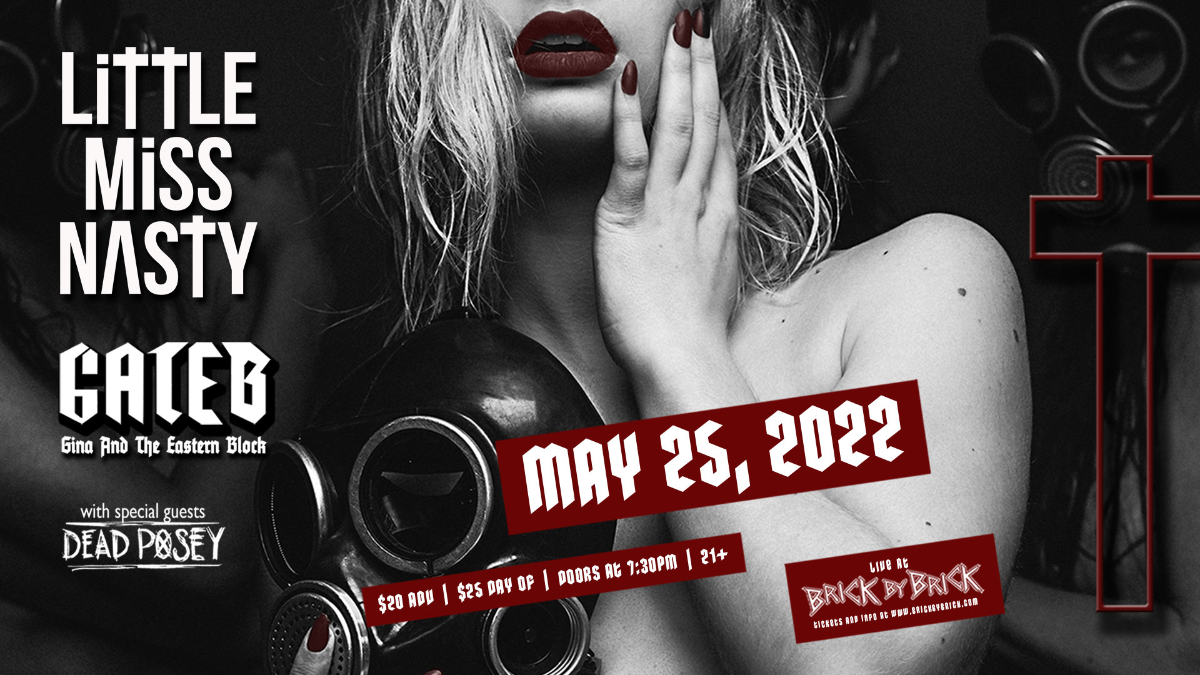 Additional Info
All shows at Brick by Brick are 21+, no exceptions. Online sales end 30-minutes before doors unless otherwise noted. All ticket sales are final––no refunds or credits. Tickets cannot be replaced if lost, stolen, or damaged.

Proof of vaccination is not required for this event.
Artists
Little Miss Nasty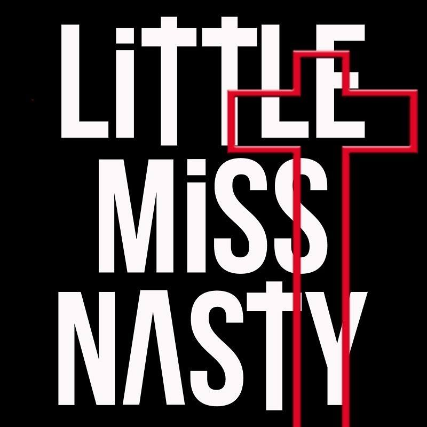 Little Miss Nasty are the originators and iconic pioneers of Rock and Roll Burlesque.
Beautiful women. Ridiculously talented performers. Absolutely the most bad ass rock and metal (and even some hip hop) Vegas style production that you'll ever see! The Little Miss Nasty live experience is a professionally choreographed production featuring some of the entertainment industry's best dancers, aerialists, vocalists and contortionists. The show is full of over the top visuals and blazingly cool music from Korn, Slipknot, NIN, Rob Zombie, RATM, IC3PEAK and others along with surprises that leave jaws on the floor and memories fired up. Everyone leaves a Little Miss Nasty show feeling sexy, empowered and full of adrenaline (seriously everyone does)!
What started as an underground, must see show at LA's historic Viper Room in 2012 has since developed into a globally recognized lifestyle brand and highly produced international touring spectacle. Little Miss Nasty has newly released original songs on your radio dial as well!
In 2022 Little Miss Nasty is simply dominating! With current ongoing sold-out residencies in Los Angeles, Long Beach, and San Francisco as well as a Las Vegas residency Little Miss Nasty also is force to behold as it tours North America regularly.
In fact, Little Miss Nasty has performed in front of well over half a million people and counting. Little Miss Nasty has toured along side artists such as In This Moment, Motionless In White, Starset, New Years Day, Gina And The Eastern Block, DED, Orgy, Genitorturers, Lords Of Acid, and others, as well as having headlined 5 of their own North American tours.
Gina And The Eastern Block
Gina And The Eastern Block is an American band formed in Los Angeles. The band was formed by record producer Marc Jordan (Slash, The Mowgli's, The Cult, Stitched Up Heart, Bleached, Little Miss Nasty) and uniquely talented and blazingly sexy vocalist Gina Katon.
Strip Club Anthems! Gina And The Eastern Block released their debut single, "Sippin' On A Forty" in 2016 and attracted significant attention for the over the top salaciousness and sexiness of the accompanying music video for the song. The song pays homage to boredom, day drinking and lipstick lesbian sex. The dark, brooding, hip hop infused track "Bootsy Wally" (also released in 2016) has enjoyed significant popularity as well. Both songs have become verifiable stripper anthems inspiring many people to post performance videos online. #sippinonaforty #bootsywally
The band released the raucous and nasty rocker "Get Gone" in late 2016. "Get Gone" has received significant air play on BBCRadio1 probably because it is the perfect "go fuck yourself" anthem.
The band released several more singles including "I Love You I Hate You", "Big Black Van", "Wasted" and "Fuck The System" in 2018 and 2019.
The quarantine of 2020 enabled Gina And The Eastern Block to write, record and release "Bloodsucker Motherfucker" featuring Kevin Thrasher from Escape The Fate as well as a nasty cover version of the Nine Inch Nails masterpiece "Head Like A Hole".
"The Insanity" was released in March of 2021 and is the first release from the band's deal with Symphonic Distribution.
"Pussy Gon Eat You", released in May 2021, is a highly infectious electronic and alternative metal track co-produced by hip hop and electronic music producer The Snowy White Owl and Marc Jordan. "The lyrics to "Pussy Gon Eat You" are not for the faint of heart. This song is 'Pussy Power' on crack. I did things vocally that I've never done before. I got weird!", says vocalist Gina Katon.
The band is putting the finishing touches on a handful of more new songs expected to be released during the fall and winter of 2021
Gina And The Eastern Block has gone on numerous national and international tours and has amassed a large cult following across the world.
Dead Posey