Brick by Brick presents
Hypocrisy
with The Agonist, Carach Angren, Hideous Divinity
May, 14 @
7:30 pm
( Doors:

7:00 pm

)
Brick By Brick
Ages 21 and Up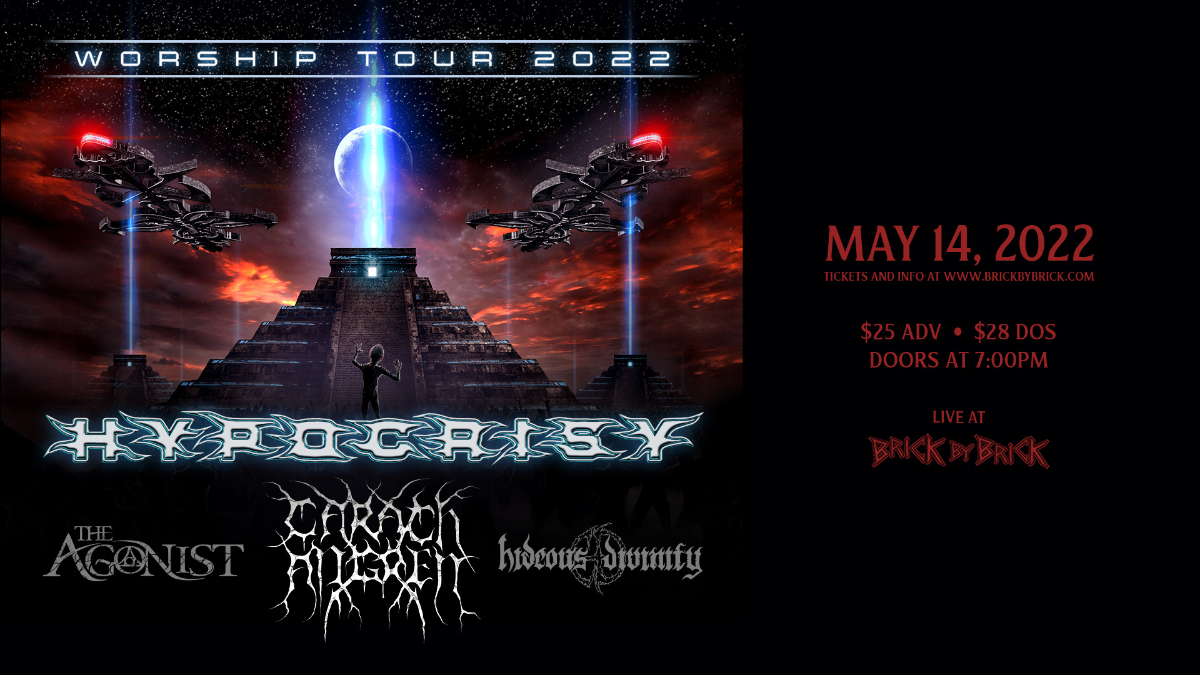 Additional Info
All shows at Brick by Brick are 21+, no exceptions. Online sales end 30-minutes before doors unless otherwise noted. All ticket sales are final––no refunds or credits. Tickets cannot be replaced if lost, stolen, or damaged.

Proof of vaccination is not required for this event.
Artists
Hypocrisy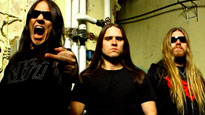 The Agonist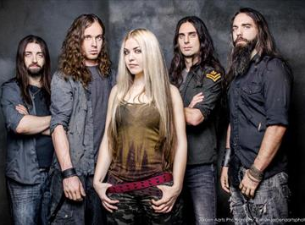 Carach Angren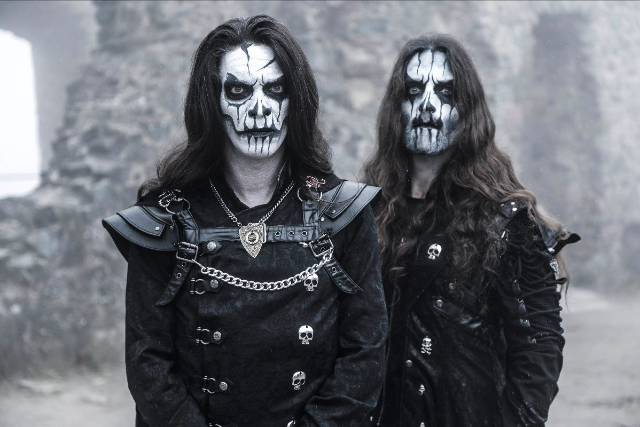 Hideous Divinity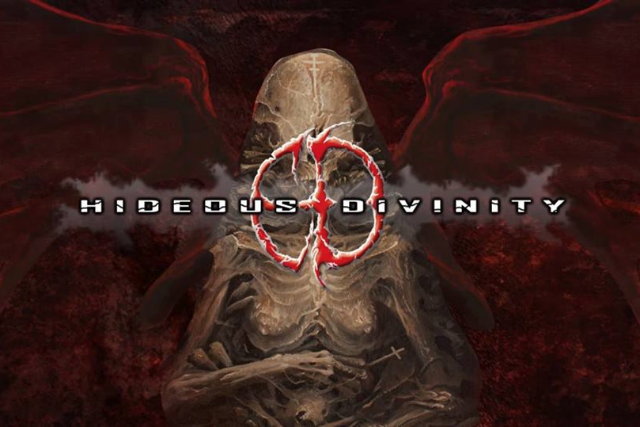 HIDEOUS DIVINITY's music starts taking form in January 2007 between Oslo (Enrico, former founding member of HOUR OF PENANCE now living in Norway) and Rome (Synder & Mauro, both members and ex-members of HOUR OF PENANCE and EYECONOCLAST). The aim is to come out with some real, straight-in-your-face unholy death metal: in other words, the only music in the world that deserves to be played.

The two songs featuring the "Sinful Star Necrolatry" were written and arranged by Enrico during 2007 and finally recorded by Enrico, Synder and Mauro in September, 2007 at the 16th Cellar Studios by the sound-engineer and long-time friend Stefano "Saul" Morabito (who also took care of the mixing).

After a long period of silence due to Enrico's relocation in Italy in early 2009 and his subsequent rejoining with HOUR OF PENANCE (from which he will part ways again in fall 2009), the band is finally back on tracks with a new lineup featuring master vocalist Enrico H., Flavio and Fabio respectively shredding bass and guitar, while "Mad Horse" Mizio takes care of keeping tornado beats.

A new song, "Cerebral Code Of Obeisance", sublimates the regained state of health of HIDEOUS DIVINITY that gains a multi albums deal with UNIQUE LEADER and a partecipation to INFERNO FESTIVAL 2011 in Oslo, ready to release their first full-length of their career in spring 2012.

"Obeisance Rising", a concept album based on John Carpenter's masterstroke "They Live" is out, great reviews worldwide, the band parts ways with Flavio, Mizio and Fabio. Giulio Galati on drums, Stefano Franceschini on bass and Antonio Poletti on guitar join what becomes the best HIDEOUS DIVINITY's lineup ever. Get ready to be torn to shred!