Brick by Brick presents
Obscura
with Abysmal Dawn, Vale of Pnath, Interloper
Feb, 3 @
8:00 pm
( Doors:

7:00 pm

)
Brick By Brick
Ages 21 and Up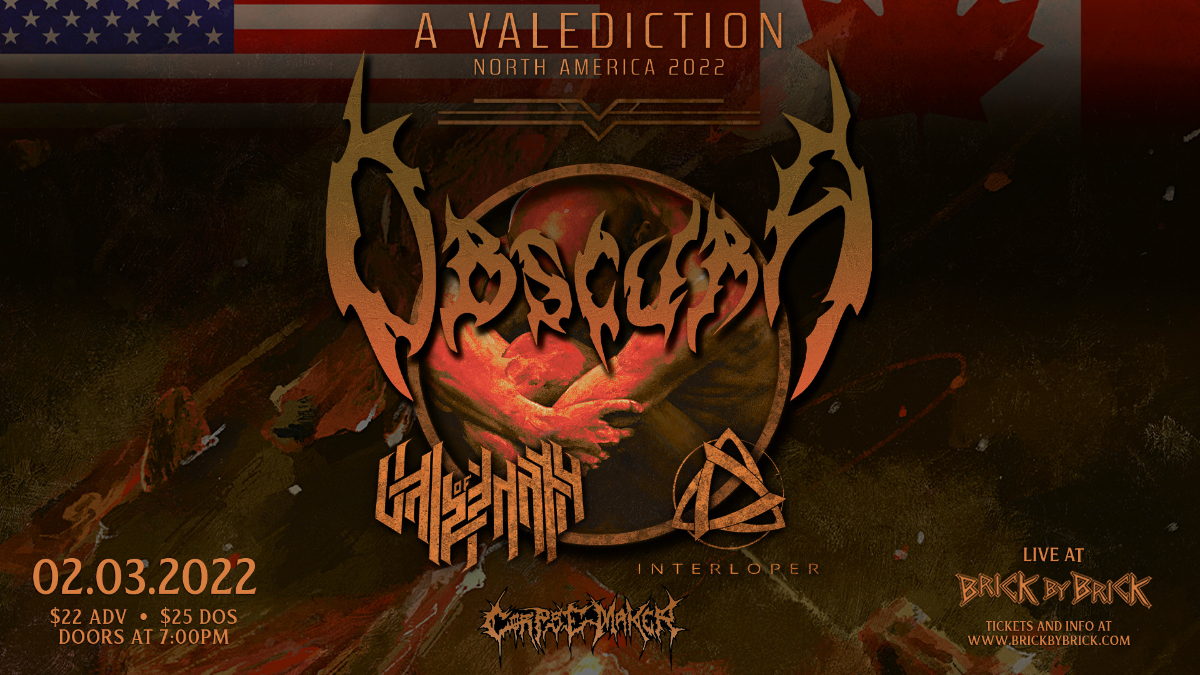 Additional Info
​Proof of full vaccination or negative COVID test within 72 hours of show are required until further notice (unless otherwise noted). Masks are recommended for all patrons while not actively drinking.

​*Online sales end at 6PM day of show unless otherwise noted. For events sold out in advance, no additional tickets will be available at the door.
Artists
Obscura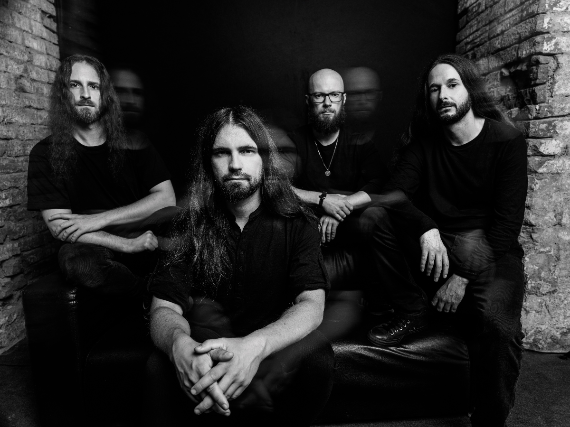 Abysmal Dawn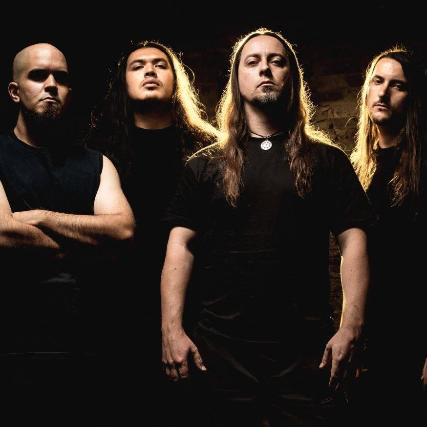 The members of ABYSMAL DAWN are currently ensconced at an undisclosed Los Angeles location, where they're invoking the elder gods to power new material for their as-yet-untitled fifth full-length and follow-up to 2014's Obsolescence. The Village Voice called Obsolescence "tirelessly inventive", eventually crowning ABYSMAL DAWN the #1 spot on their 10 Best Metal Albums year-end list. Early samples of ABYSMAL DAWN's Season of Mist debut demonstrate the trio's newfound power, ingenuity, and songcraft. Certainly, ABYSMAL DAWN's new opus picks up where Obsolescence left off, but it promises so much more.

Formed in 2004, ABYSMAL DAWN quickly impressed on fan and band alike. The group's three-song demo landed ABYSMAL DAWN a contract with Arizona-based Crash Music. Within a year, the group were holed up with engineer John Haddad (Intronaut, Hirax) at Shiva Industries recording their debut, From Ashes. Released in 2006, From Ashes was praised for its tactful balance of brutality, melody, and atmosphere, earning heavy praise from media outlets. Blabbermouth gushed, calling it, "irreproachably constructed." Follow-up album, Programmed to Consume, again engineered by Haddad, was released in 2008 following a higher profile deal with Relapse Records. Immediately, the press heralded Programmed to Consume—"thinking man's metal" said AllMusic.

After subsequent tours, the group wrote the successor to Programmed to Consume up through the recording sessions at Artisan Road Studios (with producer Mike Bear) and Trench Studios (again with Haddad). Titled Leveling the Plane of Existence, ABYSMAL DAWN's third album broke new ground with fan and press alike. Metalsucks called Leveling the Plane of Existence, "crushing modern death metal", while Pandora found it, "savage". Clearly, ABYSMAL DAWN's bridging of death metal eras, songwriting prowess, and growing social buzz was eliciting the type of response for a band on their way up. Subsequent tours were successful in establishing ABYSMAL DAWN as one of America's leading death metal acts.

Leveling the Plane of Existence was followed by Obsolescence three years later. ABYSMAL DAWN were dead set on perfecting their brand of death metal. So, they set out to write an all killer, no filler record. Producer Bear and engineer Haddad were brought onboard again to track Obsolescence. What had worked mercilessly (the production) on Leveling the Plane of Existence was in no need of change. The result of ABYSMAL DAWN running on all cylinders and their production team dialing in on the group's distinct sound resulted in a death metal powerhouse. Popmatters called it "nuclear-powered" and Teeth of the Divine opined it's a record that "wants to cave your damn head in." Four albums in, ABYSMAL DAWN weren't just proficient in the finer arts of death, they were proven masters of it.

As a new age sets upon ABYSMAL DAWN—the Angelenos are entering their 13th year—there's no turning back. The group aren't interested in throttling down on their quality commitment to death metal and they're certainly not ready to let their legion of fans down by shifting gears into death metal-lite. A new label deal with Season of Mist and the beginnings of a pivotal death metal album in their hands, ABYSMAL DAWN are the future.
Vale of Pnath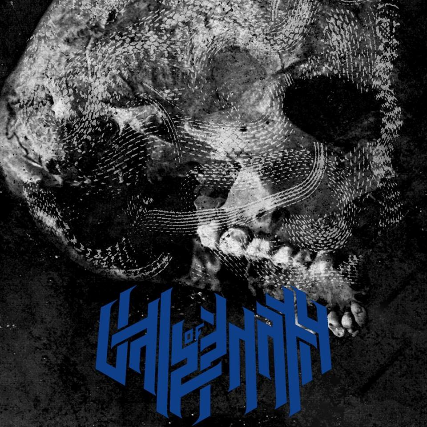 The Vale of Pnath is a vast pit in the underworld, filled with a mountain-sized heap of bones and is the spot into which all the ghouls of the waking world cast the refuse of their feastings. Enormous worm-like creatures burrow through the Vale and often carry with them helpless victims, where they are left to die.

Vale Of Pnath is a five-piece extreme metal band from Denver, CO originally formed in 2006 by guitarist Vance Valenzuela, bassist Alan Paredes, drummer Jeremy Portz and vocalist David Lercher. Guitar virtuoso Mikey Reeves-Juarez joined the lineup and two years later the band recorded a blistering 4-track EP with Dave Otero (Cattle Decapitation, Cephalic Carnage, Allegaeon) where upon it's self-release was met with overwhelmingly positive reviews within the technical and melodic death metal community.

In 2009, Tribunal Records reached out to the band and re-released the self-titled EP.

In 2010, Ken Sarafin (Sarafin Concepts) takes over on vocal duties and the band signs with Willowtip Records. "The Prodigal Empire" was released worldwide in 2011 with massive outpouring of support from the tech death community. The band began to develop a following as they regularly gigged locally and regionally before Ken had to step down, unable to commit to touring as he was focused on his career in art & graphic design.

Enter longtime friend of the band Stevie Boiser (Calculating Genocide, Dissonance In Design) and new full-time drummer Eric W. Brown (Inferi, Destroyx3, Swashbuckle). The band embarks on several tours throughout the US supporting acts such as Vital Remains, Gorod, Abiotic and Enfold Darkness.

Mikey left the band in 2014 and was replaced briefly by the prodigious Harrison Patuto (Dissonance In Design), before Harrison needed to leave the band world to concentrate on other efforts. Stevie also said good-bye to shift his focus elsewhere, leaving a void in the Pnath and open positions for both guitar and vocals.

Eloy Montes (Flub) fills the spot on guitar, and fresh blood Reece Deeter (Apotheon) shows up in the nick of time to offer his vocal talents and willingness to adapt to new surroundings.

In December 2015, Vale Of Pnath heads back over to Flatline Audio to record the second-full length effort with Dave Otero. "Vale Of Pnath II" is the band's most melodic and technical effort yet, and thanks to a successful Kickstarter campaign, will be released on June 2016 via Willowtip Records.
Interloper