Brick by Brick presents
Rotting Christ
with Borknagar, Wolfheart, Abigail Williams
May, 21 @
7:30 pm
( Doors:

7:00 pm

)
Brick By Brick
Ages 21 and Up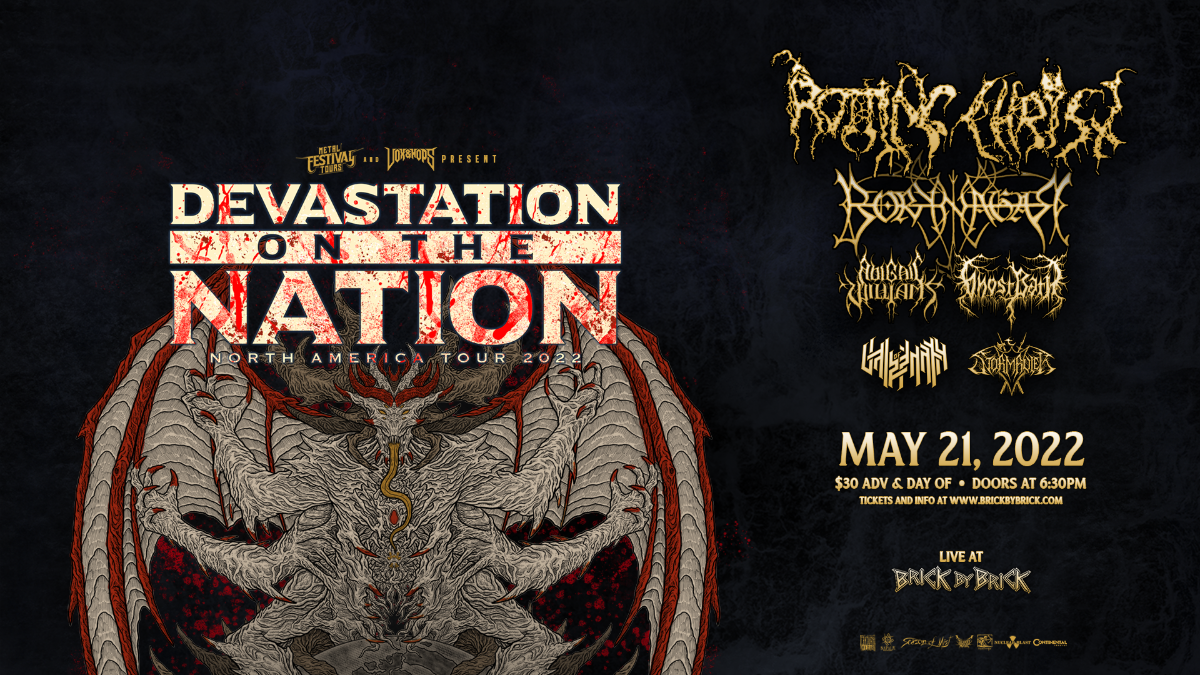 Additional Info
​Proof of full vaccination or negative PCR test within 72 hours of show are required until further notice (unless otherwise noted). Masks are recommended for all patrons while not actively drinking.

​*Online sales end at 6PM day of show unless otherwise noted. For events sold out in advance, no additional tickets will be available at the door.
Artists
Rotting Christ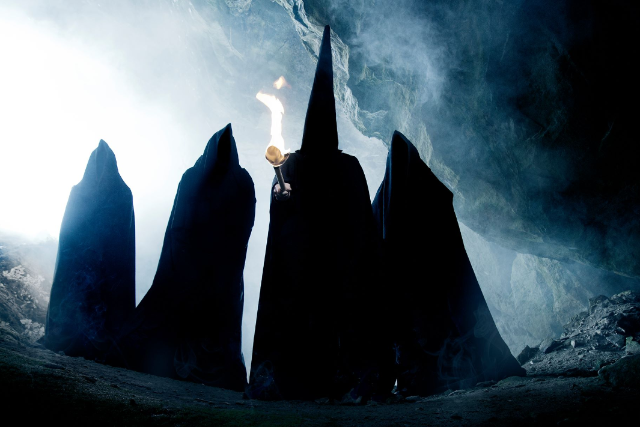 ROTTING CHRIST was formed in 1987 with the original line-up Sakis (vocals, guitar), Jim (bass), Themis (drums) incorporating a roaring mixture of death metal and grind (a style that was at its height in the rest of the world at that time except, of course, Greece). Early on ROTTING CHRIST produced two informal recordings ("Decline's Return" and 'Leprosy Of Death") which basically consist of rehearsals and are not considered official by the band.
Let it be noted that ROTTING CHRIST were particularly young (around 16 years old). In 1988 the band recorded their first split 7" EP with Yhorypansi (aka Sound Pollution) which includes 9 of their songs! Naturally the style is grindcore as is the lyrical side (for example "Asthmatic Apoplexy", "Myxomycetes Attack", "Thyrotoxicosis", "Artificial Hypertrophy").
This particular year, the band decided to dedicate itself solely to black/death metal following the footsteps of Bathory, Venom, Possessed and Celtic Frost. So, in 1989 they circulated their first official demo, the notorious 5-track "Satanas Tedeum". The result was incredibly dark and violent black metal, which the band themselves characterized as "Abyssic Death Metal". This is only because the term black metal was not yet established in the underground and death and black metal were more or less interchangeable in those days. This demo did its rounds in the underground and gave the band a very good name, establishing ROTTING CHRIST as one of the originators of the second wave of black metal. In the piece "Feast Of The Grand Whore" one can hear keyboards that were unique for that era and for death metal.
In the beginning of the 90's the members of ROTTING CHRIST (which were now using pseudonyms such as Necromayhem (Sakis), Mutilator (Jim), Necrosauron or Sauron (Themis), typical for that era) fully dedicated themselves to the band. Greek label Decapitated Records (later known as Unisound Records) circulated their first mini-LP, the legendary "Passage To Arcturo" originally on vinyl. Magus Wampyr Daoloth from NECROMANTIA was added on keyboards. The result was 6 masterfully played black/death tracks. Here we begin to see the elements that will characterize ROTTING CHRIST's personal style in the years to come as well as that occult spirit which is reminiscent of their first recordings. Decapitated Records will circulate "Passage To Arcturo" initially on vinyl with a gatefold cover in cooperation with the Greek label Wipe Out Records. The band has not performed live up till now with the exception of gathering some friends to watch them practice in the studio. In the underground circles they are already considered a "cult" and "true" band to use the terms of the underground. In synch with 1991's "Passage To Arcturo", Decapitated Records is releasing the 7" EP "Dawn Of Iconoclast" with 2 tracks, which the band had characterized as "disappointing concerning the production and generally a very rushed job".
Also in 1991, ROTTING CHRIST released their following split 7" EP with Italian band MONUMENTUM. The band plays a new version of "Feast Of The Grand Whore" from the "Satanas Tedeum" demo. In 1992 they record their second official demo "Ade's Winds" with two tracks, "Fgmenth, Thy Gift" and "The Fourth Knight Of Revelation Parts 1 & 2). Although "Ade's Winds" was available for sale through the band, it also functioned as a promo tape, which was sent to various metal labels. The new and upcoming independent label Osmose Productions signed ROTTING CHRIST under the condition that they release their first full-length album with them. The truth is that the band was in contact with Euronymous of the legendary MAYHEM and he intended to release an album with ROTTING CHRIST or a split LP with BURZUM through his personal label, Deathlike Silence Productions. This was not final but it gives an example of ROTTING CHRIST's status since Euronymous was particularly eclectic and he had waged unrelenting war against bands who weren't true to the values of black/death metal.
Legendary debut "Thy Mighty Contract" was released in 1993. This is a classic black metal album, which defined the so-called "Greek sound of black metal" and established the band as one of the most worthy on a worldwide level. The band took part in the first ever black metal tour, the notorious Fuck Christ Tour including IMMORTAL and BLASPHEMY (having released "Diabolical Fullmoon Mysticism" and "Gods Of War" respectively). Naturally the tour went down in history due to events such as people cutting their veins and being taken away in ambulances! The Fuck Christ Tour was rather successful in gaining recognition for the band, seeing as they even played in Israel apart from the European countries they toured. This, however does not mean that there weren't problems. "That tour was a Waterloo for us. The worst thing we could have done then. I had just finished the army and we took two session musicians on guitars and keys who got nothing to do with the band. We had no live experience; we didn't have anything in common with the other two bands… It was a bad experience but "what doesn't kill you makes you strong".", says Jim Mutilator in 1996.
The same year Osmose released the two track 7" EP "Apokathelosis" that includes a remake of "The Mystical Meeting" taken from "Passage To Arcturo" and the new "Visions Of The Dead Lovers". ROTTING CHRIST gives a live show on Greek soil in April of 1993, playing 5 tracks in the legendary concert together with ANCIENT RITES and DEVISER at Agathi Club, Athens. Decapitated Records releases "Passage To Arcturo" in CD format including two bonus live tracks, "The Forest Of N'Gai" and "Feast Of The Grand Whore" taken for the aforementioned concert with ANCIENT RITES and DEVISER. The band also opened for SAMAEL in their one and only so far live show in Greece at Next club together with the Greek band NERGAL. Despite the bad sound, ROTTING CHRIST performed an incredible show. As Greek Metal Hammer wrote: "ROTTING CHRIST, with a set lasting 30 minutes managed to enthuse the public as always eliciting endless amounts of applause and cheers. They basically played new pieces from "Thy Mighty Contract" such as "The Sign Of Evil Existence", "Transform All Suffering Into Plagues", "Fgmenth, Thy Gift", "Exiled Archangels", the recent "Visions Of The Dead Lovers" and older ones like "The Forest Of N' Gai". Undoubtedly ROTTING CHRIST gave a remarkable show and managed to attract the crowd's interest".
Meanwhile, the English magazine Kerrang! unjustly blasphemed ROTTING CHRIST writing that they were involved with the satanic / right wing organization Inner Circle, known from the events in Norway in the early 90's. "I don't have a clue how our name got mixed up in this. Let me answer differently. ROTING CHRIST plays music and we want our fans to listen to us for our music, not for what we say or what we do" says Jim Mutilator in an interview from that time. Sakis made similar statements in 1997 to the Greek magazine Metal Invader and denied involvement once and for all.
As time passed the band had a falling out with Osmose Productions resulting in each complaining of the other. The collaboration dissolved at this point under a particularly heavy climate with ROTTING CHRIST blaming the company for not satisfying the band's needs while Osmose claimed that the group lacked professionalism. The war of words continued as the years passed however Osmose decided to never re-release anything that had to do with ROTTING CHRIST. In the following months the band decided to sign on with Unisound which made the best offer yet. "Non Serviam" was released at the end of 1994. This is an album which is definitely worth its weight in gold with classic compositions like "Non Serviam" (that eventually became a concert must and which the band continues to close their live shows with), "Saturn Unlock Avey's Son" "The Fifth Illusion", "Wolfera The Chacal (Neoplasia)" etc. The album has a characteristic sound of the Storm studio (which was essentially the band's private studio) that marked the whole Greek scene. The minimal promotion abroad cost their fans the chance to hear this album. Actually, many people believed that ROTTING CHRIST had broken up after "Thy Mighty Contract" since they never heard or saw "Non Serviam". For the record, the album was released on CD, LP, picture LP and cassette. Sakis' Necromayhem initiative led the band to Mexico in April of 1995 performing 2 live shows in front of over 2000 people. The bootleg video that exists indicates the incredible devotion and dedication of their fans. Rumors of the band appearing live in Greece were never realized. In Greek Metal Hammer's "Best 100 Heavy Metal Albums" exclusive where readers were asked to vote for their favorites, "Non Serviam" came in 59th! "Thy Mighty Contract" was also placed in the top 200 in the same issue. After "Non Serviam" MWD left the band because he felt that ROTTING CHRIST's style didn't represent him anymore. Bewildered with their relationship with Unisound, ROTTING CHRIST recorded some new tracks and personally delivered the cassette to the German offices of Century Media and Nuclear Blast labels. Soon after they Century Media offered a 6-album deal. The band also had offers from other independent metal labels such as Avantgarde, Necropolis, Misanthropy etc. ROTTING CHRIST finally chooses Century Media and signs. December of 1995, the Greek Metal Hammer circulates its first compilation CD "Hammer Holocaust". The first track is a "Snowing Still" demo version in which Shadow from Wampyre Shadow Wolf provides the vocals (he is none other than George Florakis, editor of Metal Hammer). Their inclusion on this compilation gave them even more publicity in the Greek scene and gives a taste of how the new material sounds. Something similar had occurred with the release of "Non Serviam" when Metal hammer had included a cassette sampler from Unisound bands, "Into The Catachthonium" (where one can hear "Saturn Unlock Avey's Son" track).
In April of 1996, their new album "Triarchy Of The Lost Lovers" is released. Recorded for the first time abroad and with drums played by Themis Sauron, unlike with "Thy Mighty Contract", and "Non Serviam" albums where a drum machine was used. Andy Classen of Holy Moses produced the album. ROTTING CHRIST somewhat distanced themselves from the black metal sound that the 2 prior albums possessed and turned to more classic heavy metal-oriented style without losing the aggression. Again the album contains classic compositions like the opening track "King Of A Stellar War" and "Dynasty From The Ice", "Archon", "Shadows Follow". During the recordings Sakis and Themis were infected with a childhood disease, the measles and this somewhat complicated their work. Their fame grew even more with their 2 month European tour together with brotherhood bands and labelmates, SAMAEL and MOONSPELL. They played in 14 countries (Italy, Spain, France, Switzerland, Austria, Germany in the Out Of The Dark Festival with THEATRE OF TRAGEDY and GOREFEST, Belgium, Holland in a festival with AMORPHIS and THERION, Czech Republic, Poland in a festival with IMMOLATION and CANNIBAL CORPSE, Denmark, Finland and Norway in the "Hell On Earth" festival. The tour was a great success. Unfortunately, the only member on tour from the band was Sakis. The rest of the members were session musicians since Jim Mutilator and Themis were unable to fulfill their obligations due to personal problems. On the second guitar was Kostas (ex Corruption member) and who eventually became a permanent member of ROTTING CHRIST. The album does very well in Greece and abroad and a bit later, a limited edition digipack with 3 bonus tracks is released. The bonus tracks are well-known covers of KREATOR's "Tormentor" and the medley "Pleasure To Kill / Flag Of Hate" in which Mille Petrozza was supposed to participate as a guest vocalist as was originally planned. Mille found the covers extremely interesting and right he was, since they truly are! Meanwhile, Century Media released the picture 10" "The Mystical Meeting" which was a 500 copies limited edition and includes these covers. Jim leaves the band due to personal reasons as his family and professional obligations were overwhelming (he had already opened the well-known Metal Era record shop in the center of Athens) and he could not follow the band's heavy schedule. Century Media is purely a demanding and professional company and expected the band to be 100% dedicated, something that was impossible for him to do. His departure was under friendly conditions and naturally had nothing to do with the idiotic rumors that were spread such as his inability to play bass. Sakis continued writing new songs and finding new members to join ROTTING CHRIST.
We've come to the summer of 1997 and ROTTING CHRIST are preparing to take part in the Rockwave festival at the Apollon Stadium in Rizoupoli, Athens along with MEGADETH, BRUCE DICKINSON, GRIP INC. and DARK NOVAN. Three years after their appearance at Next with SAMAEL they play once again in front of their Greek fans, receiving an enthusiastic response to their 6 songs. Half the songs were from the forthcoming "A Dead Poem" album (it came out August 1997). Despite the fact that the audience was not familiar with the new songs, they were very well received. The only complaint was the band sound conditions, which was not exclusively the band's fault. "A Dead Poem" provokes quite a bit of emotion due to the new sound that the band had developed. They distanced themselves even further from their black metal past and incorporated catchy heavy riffs, mid-tempo rhythms and atmospheric parts. On keys was XY from SAMAEL and the album was recorded at Woodhouse Studios, produced also by XY himself. The album includes 2 tracks that become in a certain sense "hits" both in Greece and abroad. These are none other that "A Sorrowful Farewell" and "Among Two Storms". On the second track, Fernando Ribeiro from MOONSPELL participates in the refrain. Up till now, "A Dead Poem" remains ROTTING CHRIST's most commercial album (in respect to the numbers sold and the quality of the sound). In Greece alone it has sold over 6000 copies! At this point the band also becomes known in a circle that is unrelated to black and death metal. In addition the old logo is no longer used and is replaced by a gothic font and this provokes a chaotic response from some old die-hard fans who believe that the band has forgotten its roots and its black metal past. Also the pseudonyms are history since the band decided not to use them anymore because they didn't fit with the new direction. In September 1997 the band appears at the Open Air Festival at OAKA which was organized by Metal Invader magazine. This was a historic day for ROTTING CHRIST as they played with VENOM, the band that urged them to pursue music in the first place. In addition, EMPEROR, THEATRE OF TRAGEDY, VIRGIN STEELE and DEVISER took part. Here they played a good set and dedicated "Shadows Follow" to Jim Mutilator.
Next comes a headline European tour with support bands OLD MAN'S CHILD and SACRAMENTUM. The band had the chance to play in 12 countries, mostly for black metal audience both in small and big venues. The London gig had a great response, which is very important indeed, taking into consideration the fact that the English market is somewhat peculiar. After 25 days of touring the band returns in its homeland, Greece for a week in order to rest for the upcoming mini-tour in Turkey. They give 3 live shows (2 of them in Constantinople and 1 in Ankara) while the only foreign band that had ever given a concert in Turkey was THERAPY?.To be more precise, Therapy only appeared in Constantinople and not Ankara. "Music has no borders and we took a risk playing there, as we have done in the past, playing in countries such as Israel and Mexico" says Sakis in one of his interviews around 1997. A rather extreme incident happened during their visit in Turkey: members of the extreme right wing Turkish organization "Grey Wolves" were waiting the arrival of the band at a record shop that an autograph session would take place, with intention to attack them. Fortunately, the police authorities managed to block the aforementioned persons, hours before ROTTING CHRIST visited the specific shop.
The 3 Turkish dates were of great importance for the band since over 1000 persons attended each show, almost glorifying ROTTING CHRIST. Next came another European tour with TIAMAT for 20 more days. In October, ROTTING CHRIST gives a historical show to Athens famous Rodon Club, being the first Greek metal band to appear live as a headliner in the specific venue. Support bands were the Greeks ORDER OF THE EBON HAND and EXHUMATION. The next step of the band was to compose a new album. It was finally released in January 1998, entitled "Sleep Of The Angels". Keyboardist Panayotis leaves ROTTING CHRIST and new member George replaced him. "Sleep Of The Angels" is a step forward for the band that has added many gothic elements but it still remains a metal album from the first to the last second. Two weeks prior the release of the full-length album, the "Der Perfecte Traum" 7-track single was released. It includes the self-titled track taken from the forthcoming "Sleep Of The Angels" album, "Moonlight", an unreleased track that is not available in any other album and 5 live tracks (marked by the bad sound though) recorded in Poland during 1996's European tour with SAMAEL and MOONSPELL. This release is very well received by the fans especially in Germany. It is the first ROTTING CHRIST song to have lyrics in other language than English (except some older tracks which had latin lyrics), moreover the initial thought was the German parts to be sung by Till Lindemann, RAMMSTEIN vocalist!
The fans' reactions are once again overwhelming and ROTTING CHRIST's audience is broadened. Some older fans still complain about the fact that the band keeps composing music much different from its early material, but one can hear some elements of their black metal past in tracks like "The World Made End" or "Delusions". "Sleep Of The Angels" remains a stunning album which leads the band to its first world tour ever. First comes a massive European tour with DEICIDE, ANCIENT RITES, AETERNUS and BEHEMOTH. Then ROTTING CHRIST travels to the USA for a multi-city tour. The band toured in a small personal van while Themis and Kostas drove without even having a driver's license! The band moves on to conquer other countries of Latin America like Colombia and Brazil, where their die-hard fans show their extreme dedication in every single show they make. In Mexico, a 6,8 R earthquake leads to Themis getting injured but fortunately not seriously and leaves the whole band shocked. Afterwards, ROTTING CHRIST returns to Greece to end the tour with a very successful show at Rodon Club (characterized by a crystal clear sound) and a small tour in the Greek country. In this specific Rodon club show, old friend of the band from the early 90's Gunther Theys (bassist/vocalist of ANCIENT RITES) participates in the refrain of "The Sign Of Evil Existence". Actually the same live concert was attended by the well-known Greek dark artist Vasilis Arnaoutoglou, who, impressed by the sound and feeling of the band, proposed Sakis to make a video-clip for one of their tracks. The result of their collaboration was the first ever -and only so far- "After Dark I feel" video clip. It is a very unique video, which doesn't show the band typically playing on stage, but it reflects paradox and dark images for the visual representation of the track.
The summer of 2000 marks the release of the new "Khronos" album. Already before its circulation, the band lets it be known that the forthcoming opus is a very deep album with intense black metal feeling and partly returns to the old feeling. Old member Magus Wampyr Daoloth was supposed to participate in vocals in some track but it finally never happened due to various technical problems with the latter's heavy business program. Indeed, "Khronos" includes pure black metal tracks like "Thou Art Blind", "Aeternatus", "Glory Of Sadness" and in general, the album transcends a black feeling that was more or less absent in "Sleep Of The Angels" and "A dead" albums. Recordings took place in the Abyss Studio with Sakis producing the album, in collaboration with Peter Tagtgren from HYPOCRISY. For the record, the initial album title was "Chronos 666". This full-length includes for the first time in the band's history a cover tune which is no other the than classic CURRENT '93 (a dark wave band) track "Lucifer Over London". ROTTING CHRIST transformed "Lucifer Over London" into a very dark and heavy metal tune, marked by the band's personal touch. Actually, CURRENT '93 singer David Tibet phoned Sakis to personally express his gratitude and admiration for their effort. "Khronos" cover artwork (created by Spyros "Seth" from Septic Flesh) is basically a visual image of the band's name, depicting the crucified Jesus Christ in high-level decomposition. A headline European tour follows together with support acts VINTERSORG, MADDER MORTEM and TRISTANIA, as well as many concerts in various other countries. The tour ends once again with a sold out live concert at Rodon and a mini-tour in the rest of the country.
In July 2001 they took part in Rockwave festival, Athens for the second time in their history, playing with bands like JUDAS PRIEST, MEGADETH, SAVATAGE, CRADLE OF FILTH and LESS THAN HUMAN. The specific show was tremendously good with Sakis' phenomenal scenic presence although the sound quality could have been better. The next year and a half the band retreated from the public eye dedicating themselves to creating its seventh studio album. The only exception was the one-off concert as very special guests in MY DYING BRIDE's gig in London, April 27th 2002. In the meantime, ROTTING CHRIST they finalize the last details for the forthcoming album, which sees the light of day in late August this year. Recorded in Stage One Studios (like "Triarchy Of The Lost Lovers" album in 1996) with Sakis and Andy Classen being responsible for the production. The album is named after a Greek word, "Genesis" and marks the return of the cult, original old-ROTTING CHRIST logo! The music is reminiscent of the band's early period in tracks like "Daemons", "Lex Talionis", "In Domine Sathana", "Ad Noctis", "The Call Of The Aethyrs" but with a modern aesthetic. The outcome is dark and harsh without lacking melody and the classic heavy metal feeling the band incorporated in its music during 1997-1998.
Two years later the band comes up with a new release , the nineth album in their carrer called SANCTUS DIAVOLOS.It is the first time that the production has been exclusively taken care from Guitarist and vocalist of the band SAKIS and the result is the Blackest outcome the band ever made.Fans around the world have realized that ROTTING CHRIST is back in their roots and more refreshed than ever and this can be easilyunderstandable fron the reaction of their world wide tour.There were no show where the fans didn't headbanging with the listening of the song ATHANATOI ESTE.The use of choirs and really strange melodies as well as the mixing from Fredrik Nordstrom make this album to be called as maybe the best ROTTING CHRIST album ever before the release of their next album THEOGONIA.The album that have received the best reviews in their carrer and accepted from the both fan communities of the band.The old and the new.
Despite of the structural changes, ROTTING CHRIST's stylistic approach hasn't drastically changed: The 10 new tracks rather see the band going back to their darker, more savage and faster musical roots and attitude, nevertheless adapting an ancient greek as well as an ethnic presentation by the inclusion of a large choir singing in ancient greek language throughout the album's material as well as the use of bizarre oriental samples and walls of keyboards.The bands' goal on never releasing an album that sound exactly with any of their previous has been achieved with that album too and the band can proudly announce that musically another step forward have been achieved.
Lyrically THEOGONIA is based on the primitive greek myth about creation of world (cosmogonia) a myth that come to reality nowadays waking up well hidden dark thoughts that everyone have inside hid and have never exploring
THEOGONIA was recorded at SCA Studios in Greece with bandleader Sakis on production and mixing and mastering duties. After a 10 years productive corporation and a mutual broke with Century Media the time has come for the band to change label and to be represented from the French arised label SEASON OF MIST and the release of THEOGONIA made the band to have their most extended world wide tour that contained more than 250 live with the great majority of them as headlines.
Rotting Christ history counts more than 20 years and they decided to celebrate this anniversary with a double DVD + double live CD named NON SERVIAM A 20 YEARS APOCRYPHAL STORY including the more than 2 hours Athenian show plus many detailed and rare extras taken from their apocryphal and glorious journey into the underground Black metal scene.
ROTTING CHRIST after 20 years are still alive and more productive and refreshed than ever and with their activity the world can witness the Black Cult is still alive.
Borknagar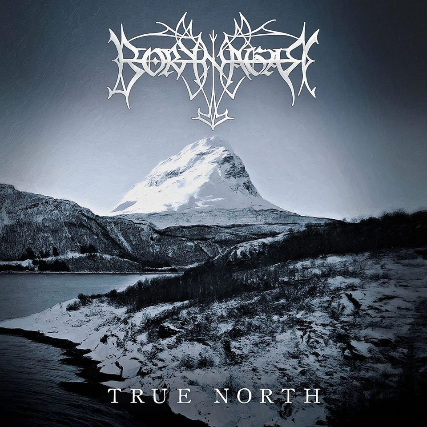 Intrepid black metallers Borknagar, in partnership with Century Media, mark their return with resplendent new album, True North. The Norwegians spent the better part of three years writing and rebuilding the lineup—Borknagar are now Øystein G. Brun (guitars), Simen "I.C.S. Vortex" Hestnæs (bass/vocals), Lars A. Nedland (keyboards/vocals), Bjørn Dugstad Rønnow (drums), and Jostein Thomassen (guitars)—to make their 11th studio album a reality. The reasons are plenty but the main driver for space between and change within Borknagar's repertoire and membership was calibration. Chief songman Brun needed to refocus his labor of love after the assiduous Winter Thrice album cycle. Indeed, that's exactly what he's done on True North. While Winter Thrice was a celebration of time spent and bonds made, True North is the vanguard forward, clear-sighted, refined, and full of power. Truly, there's no holding back now, but with year 25—the band's silver anniversary—approaching next year, small wonder that Brun and Borknagar are still with us. Fortuitous, or part of the plan all along…

"Absolutely not," Øystein G. Brun says [of the plan]. "Back in the day when I starting to play around with the ideas about the band I had no goal aside from making music I love myself. At that time, the whole concept of making money, doing big festivals and traveling around the world was so far off that I wasn't even thinking along those lines. But that said, I have always had the belief that genuinely good music can move mountains."

Metaphorically, Borknagar's storied catalog of albums—starting with their coveted self-titled in 1996 through to 2016's chart-smashing Winter Thrice—have moved mountains, starting with the Seven Mountains that surround Brun and crew's hometown of Bergen, for if they hadn't bravely traversed their proverbial peaks as young men and modern-day Vikings extreme metal history would've been far less eventful. And so, True North will continue the tradition of moving mountains with its sweeping dimensions of all things Borknagar. Intelligently crafted and panoramically gifted, the album will see the Norwegians reconnecting with their long past and forging ahead into new worlds. This starts with the many moods of 8-minute opener "Thunderous" and ends with the bare brilliance of the Nedland-led "Voices", a contemporary folk song about our internal compass. When Brun called True North "the most diverse, powerful and grandiose album," he wasn't joking. He had the music to back it up.

"Yes, I stand behind my words," says Brun. "In fact, I would argue that True North is more diverse than anything we have done before from an objective point of view. There is, in general, more variation and interesting dynamics going on throughout the album, from song to song. Even though we wanted to preserve a solid consistency throughout the album, we worked a lot to make each and every song stick out with its own personality and vibe."

Written without longstanding vocalist Andreas "Vintersorg" Hedlund, veteran guitarist Jens F. Ryland, and drummer Baard Kolstad, True North is still defiantly Borknagar, largely because primary songwriter Brun remains at the helm. While the True North lineup shift may feel like the second coming of Quintessence, it's not. Almost two decades separate the two albums, and Borknagar's latest is a veritable showcase of musicians in their prime, aiming for the sun, the moon, and the stars. True North embodies the epic and valorous—as heard on "Up North", "The Fire that Burns", and "Mount Rapture"—but it also a portent of Borknagar's next chapter. The promise of Hestnæs and Nedland as vocalists, Rønnow on drums, and Thomassen as Brun's new sideman is unconditional, the beginnings of which can be experienced on "Wild Father's Heart", "Into the White," and the aforementioned album closer "Voices." Importantly, True North represents a unified—sonically, aesthetically, and personally—Borknagar.

"I guess it's fair to still call me the primary songwriter," Brun says. "Or the 'grand old man,' if you prefer that. But that said, yet another dimension to the production of True North was the fact that we worked much closer as a band with this album. For Winter Thrice, we worked more independently in our respective studios, sending files back and forth, but with True North we, for the most part, teamed up when recording various bits and pieces. A natural consequence of this was that we had a much more dynamic process, where various ideas entwined more. But of course, this is also because Lars wrote three songs and Simen one. Altogether, we had 12-13 songs written for this album, but in the end of the day we landed on nine songs."

Thematically, True North continues where Winter Thrice left off. Unlike on past Borknagar albums, the lyrics aren't as philosophical though. Rather, Brun and his team have opted for a more direct approach, leaving less room for fanciful interpretation. As for the title, True North, it was Hestnæs who came up with it. As usual, discussions around the title were had. Was True North the right title? Did it capture group's new-found range and explorative spirit? How did it correlate to the nine songs Borknagar were offering? Even the cover, with the mighty Årbostadtinden mountain in the center, by photographer Thor Erik Dullum played into the overall direction (and meaning) of the title.

"It's tough to wrap up a whole album in a few words," says Brun. "But in the end of the day we felt True North captured the essence of the album. To me, an album title should hold various layers of meaning rather than being some sort of traffic sign. Actually, true north is a very basic term in the field of navigation/orientation. True north differs slightly from the grid and magnetic north as an example, which are somewhat relative depending on the scope and position of things. True north, on the other hand, is the constant in all this, sort of the baseline for all other directions. If you get completely lost at sea, you would need to find true north in order to pin out your orientation. I guess, that is the fundamental idea we want to flag with this album title."

True North—like all predecessors through Empiricism—was recorded across several studios in Norway. Borknagar tracked Rønnow's drums at Strand Studio in Oslo, while the foundational aspects of the album were laid down at Brun's Crosound Studio in the Hordaland countryside. The keyboard and bass lines were cut at Nedland and Hestnæs' private studios, respectively, for convenience purposes. But of the many key factors in recording True North under largely personal roofs—like Crosound Studio—was that Borknagar were able to control the quality of the final output without the crushing pressure of budget and time. For True North, the focus was getting studio guru Jens Bogren (Winter Thrice, Urd) audio in such a condition that the only job left was the mixing and mastering.

"We [Borknagar] teamed up here several times," says Brun. "Locked ourselves in for a couple of days and did nothing but recording and producing. It was intense. Of natural causes, I did most of the engineering and producing, as all material went through my studio in order to prepare files. For every step, I processed the mixes so that we were able to lean back and get an impression of where all this was heading production-wise. So, guess I was in the forefront in terms of engineering and producing, but in the end of the day it was really all about teamwork. [As for Jens], he is the very best in what he does, quite simply. There are a lot of great mixers out there, but in my opinion, Jens is just a head above everyone else when it comes to mixing metal. His way of understanding our music and how he approaches the material given is close to god-like. And that's coming from a hardcore atheist."

As for what Brun wants Borknagar's ardent fans to think after hearing True North, the cards are not in his hands. Rather, true to the band's mandate, he wants the hordes of free thinkers to arrive at their own conclusions while on Borknagar's newest musical adventure. Indeed, Brun offers, "listen and let your mind fly!" But for those in need of a little guidance, it's true north of Winter Thrice, Empiricism, and The Olden Domain, an encapsulation of 25 years of work in a single, forward-moving entity. It's the start of something new, the next stage yet it's patently familiar. And as for the near term, Borknagar are preparing their indomitable vessel for a jaunt across Europe in late 2019, with possible ventures into the Americas throughout 2020.

The time to wonder at and find direction in the sonic spectacle that is Borknagar's True North is now!


Biography written by Christopher Dick
Wolfheart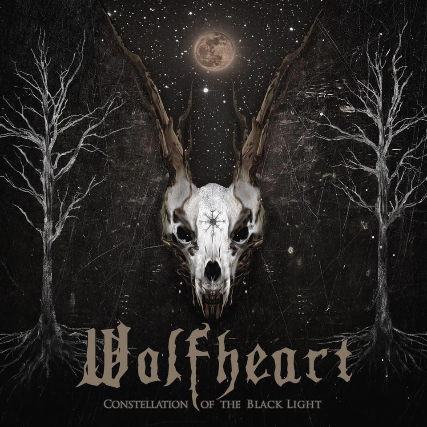 Tuomas Saukkonen shocked everyone in 2012 with his announcement that he will bury all of his metal music projects at the same time to start anew. Before The Dawn, Black Sun Aeon, Dawn Of Solace and RoutaSielu received their coup de grâce February 23rd, 2013.

After years of pouring his creative juices to projects too numerous to count, since the end of 2012 Saukkonen has focused on just one labour of love, WOLFHEART.

Be the approach melodic and hopeful, acoustic and fragile, harsh black/death metal or atmospheric doom, 'WINTERBORN' has it all, in a mix like of which you haven't heard before.

Saukkonen recorded and released 'WINTERBORN' entirely by himself playing all the instruments and doing all the vocals, with Mika Lammassaari (Eternal Tears Of Sorrow, Mors Subita) as his only guest, playing guitar solos.
'WINTERBORN' proved a roaring critical success scoring high ratings in reviews left and right. To cap off a great year for his project, 'WINTERBORN' was elected the best debut album of 2013 in the annual Record Store Äx customers' poll. WOLFHEART deserved to be a fully operating band.

2014 / 2015 took the band on the road to the national stages with Shade Empire and Finntroll, into the international stages with the first European tour with Swallow The Sun and even to Tokyo with Sonata Arctica etc.

Also big european / scandinavian festivals were targeted and the climax of the 2015 was the 2nd album 'SHADOW WORLD' which continued the path of critical praises and was the first product from the co-operation with Spinefarm records (Universal).

After a rapid ride since the release of the debut and second album the band cleared the calender in the beginning of 2016 and started the pre-production of the 3rd album in the legendary Petrax studios (CoB, HIM, Korpiklaani etc). Only few selected festival shows were booked to break the studio cycle but the focus has been intense and the scheduled release of the 'TYHJYYS' -album was set to the march of 2017.

January 2017 Wolfheart headed back to tour in Europe with Insomnium and Barren Earth for 19 concerts.

March 2017 started with the release 'TYHJYYS' (finnish meaning emptiness) -album via Spinefarm Records. The album received dozens of high-rated reviews across the globe. March 2017 continued with a headliner tour in Spain and with two concerts with Dark Tranquillity in Finland and with autumn tour in Europe with Ensiferum and Skyclad.

Festivals 2017: Dark Troll Festival (GER), Nummirock (FIN), Rock Harz (GER), John Smith (FIN), Gothoom (SVK), Wacken Open Air (GER), Rockstadt Extreme Fest (RO), Brutal Assault (CZ), Bloodstock (UK), Summer Dying Loud (PL), Iberian Warriors (ESP)

At the beginning of 2018 the band performed in the legendary 70000tons of metal cruise (US) and Nordic Metal Cruise (SWE) and soon the band will hit the stage in Ragnarök festival in Germany. The band has also announced so far their headlining tour in Canada and summer festivals; Rock Fest Barcelona (ESP), Gefle Metal Festival (SWE), Party San Open Air (GER) and Summer Breeze festival (GER).

At the beginning of 2018 Wolfheart signed to Napalm Records. The band released their 4th album CONSTELLATION OF THE BLACK LIGHT at the of end september 2018 and started their north-american tour. Tour across the Europe will follow the Americas.


Wolfheart has three current members and one session member:

Tuomas Saukkonen - lead vocalist & guitar (Before The Dawn, Black Sun Aeon, Dawn Of Solace, Routasielu)

Vagelis Karzis - Session guitar (Rotting Christ, Full House BC)

Lauri Silvonen - bass & backing vocals (Bloodred Hourglass)

Joonas Kauppinen - drums (Disease of the Nation)

Endorsements: Amfisound, Birdz Customz, Yamaha, Dingwall, Impression, Silverblade, Fazer etc...
Abigail Williams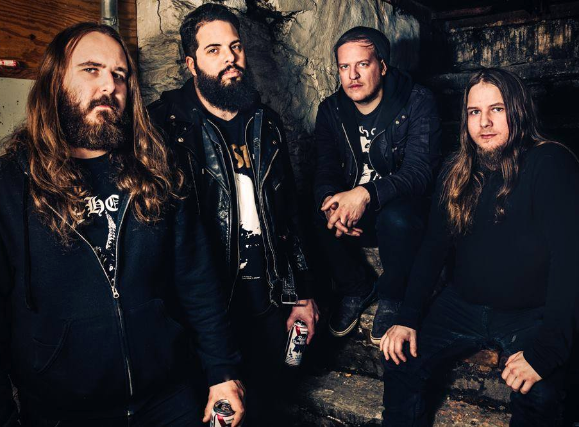 Abigail Williams is an American extreme metal band, originally from Phoenix, Arizona, but now based in Olympia, Washington.

Ken "Sorceron" Bergeron – vocals, guitars
Bryan O' Sullivan – guitars ; bass
Bryce Butler - drums