Brick by Brick presents
Little Miss Nasty
with Gina And The Eastern Block
Nov, 13 @
8:00 pm
( Doors:

7:30 pm

)
Brick By Brick
Ages 21 and Up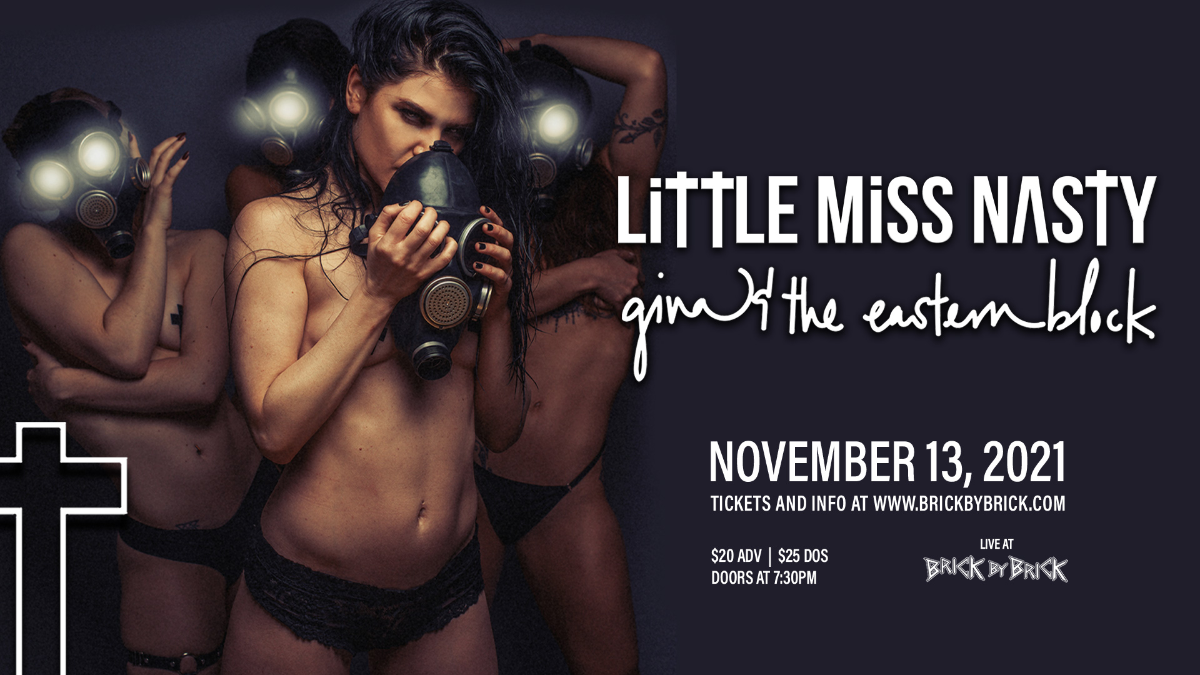 Additional Info
*Online sales end at 6PM day of show unless otherwise noted. For events sold out in advance, no additional tickets will be available at the door.
Artists
Little Miss Nasty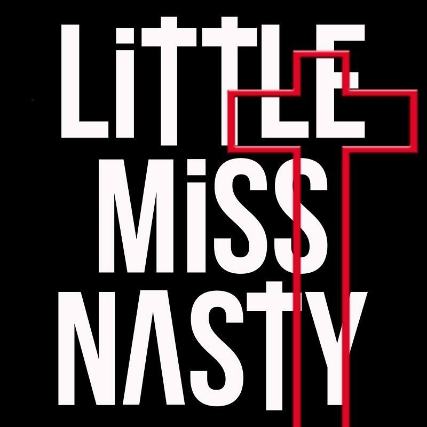 Little Miss Nasty began as a high energy "rock and roll burlesque" dance show in 2012 performing in Los Angeles and has since developed into a globally recognized lifestyle brand / performance art group with international tour dates, a Las Vegas show at a Caesars property and current, ongoing residencies in Los Angeles, Long Beach and San Francisco.

In late 2020, Little Miss Nasty entered recording studios in Los Angles and Las Vegas to begin recording original songs to be released as Little Miss Nasty, the "recording artist". Stylistically the music is bold, a bit dark, powerful and disruptive yet fun at the same time. If the Pussycat Dolls rocked dangerously while channeling Biggie Smalls with a smattering of Wendy O. Williams - that would describe Little Miss Nasty. The debut song "Hungry", released in April of 2021, is the first release from the Little Miss Nasty's deal with Symphonic Distribution.

LMN has been touring internationally since 2017 and has performed in front of well over a half a million people. Little Miss Nasty has been support for In This Moment, Motionless In White, Starset, Lords Of Acid and many others. LMN also has done many North American tours as a headlining artist.
Gina And The Eastern Block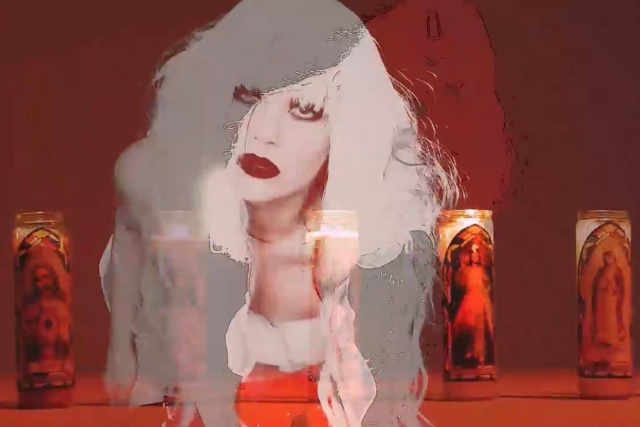 Gina And The Eastern Block is an American band formed in Los Angeles. The band was formed by record producer Marc Jordan and uniquely talented and blazingly sexy vocalist Gina Katon.

Strip Club Anthems! Gina And The Eastern Block released their debut single, "Sippin' On A Forty" in 2016 and attracted significant attention for the over the top salaciousness and sexiness of the accompanying music video for the song. The song pays homage to boredom, day drinking and lipstick lesbian sex. The dark, brooding, hip hop infused track "Bootsy Wally" (also released in 2016) has enjoyed significant popularity as well. Both songs have become verifiable stripper anthems inspiring many people to post performance videos online. #sippinonaforty #bootsywally

The band released the raucous and nasty rocker "Get Gone" in late 2016. "Get Gone" has
received significant air play on BBCRadio1 probably because it is the perfect "go fuck yourself" anthem. The band released several more singles including "I Love You I Hate You" , "Big Black Van" , "Wasted" and "Fuck The System" in 2018 and 2019.

The quarantine of 2020 has so far enabled Gina And The Eastern Block to write, record and release "Bloodsucker Motherfucker" featuring Kevin Thrasher from Escape The Fate as well as a nasty cover version of the Nine Inch Nails masterpiece "Head Like A Hole".

"The Insanity" was released in March of 2021 and is the first release from the band's deal with Symphonic Distribution. The band is putting the finishing touches on a handful of more new songs expected to be released during the spring and summer of 2021.

Gina And The Eastern Block has gone on numerous national and international tours and has amassed a large cult following across the world.