Brick by Brick presents
The Red Jumpsuit Apparatus
with Eyes Set To Kill, Dead American, The Wildfires Projekt, The Undertaking
Dec, 10 @
8:00 pm
( Doors:

7:30 pm

)
Brick By Brick
Ages 21 and Up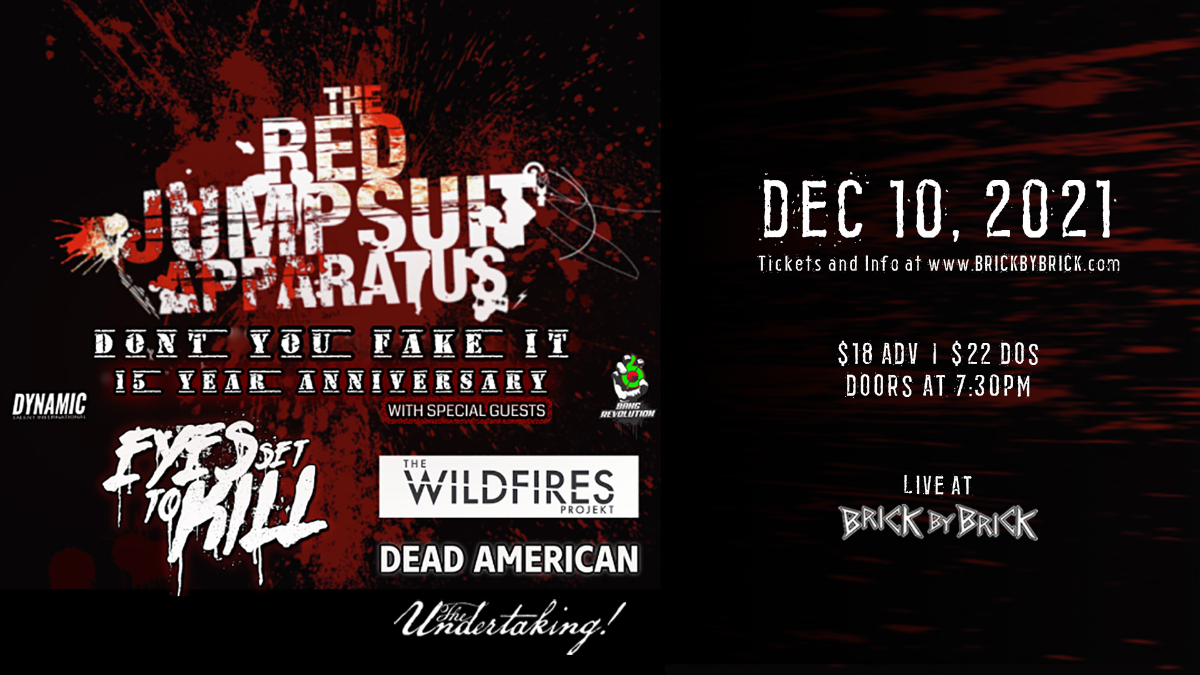 Additional Info
​Proof of full vaccination or negative COVID test within 72 hours of show are required until further notice (unless otherwise noted). Masks are recommended for all patrons while not actively drinking.

​*Online sales end at 6PM day of show unless otherwise noted. For events sold out in advance, no additional tickets will be available at the door.
Artists
The Red Jumpsuit Apparatus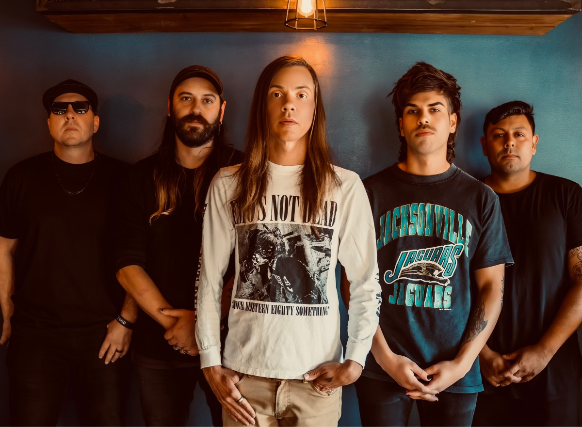 The RJA story goes back to 2003, actually much further back to when brothers Ronnie and Randy Winter first started playing on acoustic guitars their grandfather gave them, but we'll skip the 'they learned to play and formed a bunch of bands that ultimately lead them down the path to glory' bit and jump in where they were making so much noise that it attracted Virgin Records who snapped them up released the bands debut LP, Dont You Fake It in 2006.
By the end of that year the album was certified Gold in the US, charted the singles Guardian Angel and their best known song, the anti domestic violence focused, Face Down (which is also featured in several video games) and spawned four music videos. A deluxe edition was released in early 2007 featured the track Disconnected which up until then was only available to Australian fans.
Second album Lonely Road followed in 2008 but the collapse and restructure of Virgin Records soon after left the band out on a limb and they became fully independent in early 2010. Being independent they regained full creative control and RJA's sound and vision able to grow as intended. Since then it's being done the Red Jumpsuit way, Am I The Enemy was released in 2011 and album number four, 4 in 2014. All charting, all pushing RJA's message further around the world.
Known for their devout Christian beliefs, the bands spirituality flows through their lyrics which cover a lifetime worth of emotions. The darkness and the light, the struggles and the wins. The RJA message is ultimately one of hope and a reminder that 'Even on the worst day that you're alive you're still surrounded by so many awesome things that you should be grateful for, if you choose to look at them.' Ronnie Winter
July 4th 2014 the band released their fourth full length record titled "4". This album was produced by Lee Miles (their pre record label producer) & Ronnie Winter, mixed by David Bendeth / Paul Lapinski, and mastered by Paul Lapinski. It features billboard charted singles "Right Direction", "California" and "It was You".
Eyes Set To Kill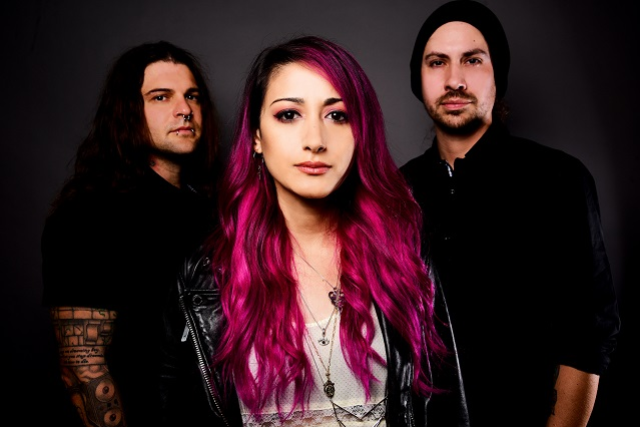 Formed in 2004 by sisters Alexia and Anissa Rodriguez, Arizona's Eyes Set to Kill set out to create their own take on the screamo genre. To fill out the lineup, vocalist and guitarist Alexia Rodriguez and bassist Anissa Rodriguez recruited vocalist and synth player Brandon Anderson, guitarist Greg Kerwin, and drummer Caleb Clifton. The group combines the driving emotion of Thursday and Thrice with technical hardcore reminiscent of Walls of Jericho and Poison the Well. The result is a fusion of the heavy and the melodic, with Alexia Rodriguez's vocals soaring high over the thunder of chugging guitars and Anderson's tortured screaming, creating a sound that expands the boundaries of the genre, moving away from the screamo blueprint. The year 2006 was a busy one, with the group self-releasing the EP When the Silence Is Broken the Night Is Torn as well as playing dates on the Vans Warped Tour. In 2008 the band released its full-length debut, Reach, on Breaksilence Records, and set out on a nationwide tour in support of Otep. The group's third studio outing, Broken Frames, arrived in 2010, followed by White Lotus in 2011. ~ Gregory Heaney
Dead American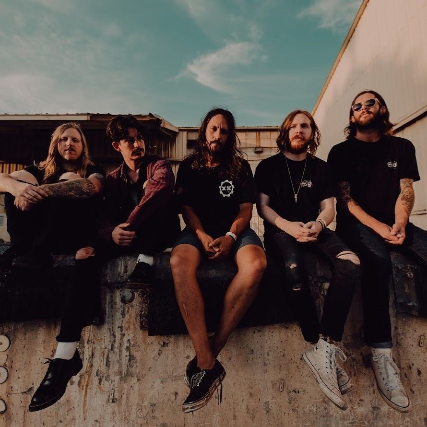 The Wildfires Projekt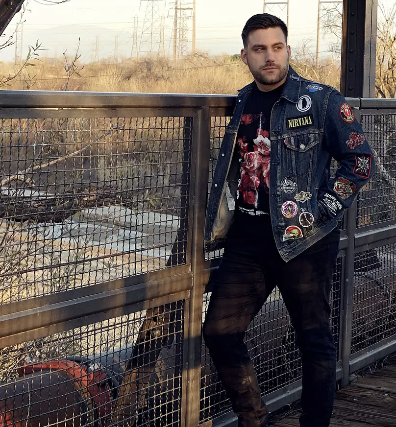 From the mind of Johnny Zirkel, The Wildfires Projekt is an Alternative/Post Hardcore outfit creating modern anthems for a culture that's been molded by fear, anxiety, depression, anger and addiction. Not afraid to tackle controversial subjects through self exposure and truth, TWP has been able to deliver some of the most honest and emotional music in a time where it's needed most.
However, TWP is not the first time Johnny has tackled these issues. Having co-founded the internationally recognized nonprofit Reverse The Trend, over the past five years Johnny has helped bring anti-bullying and suicide prevention programs to over 400 schools nationwide, as well as Van's Warped Tour.
Johnny is also the developer of Sounds of the Underground, an alternative rock TV series that airs nationally on CBS. For more info click the tab above.
The Undertaking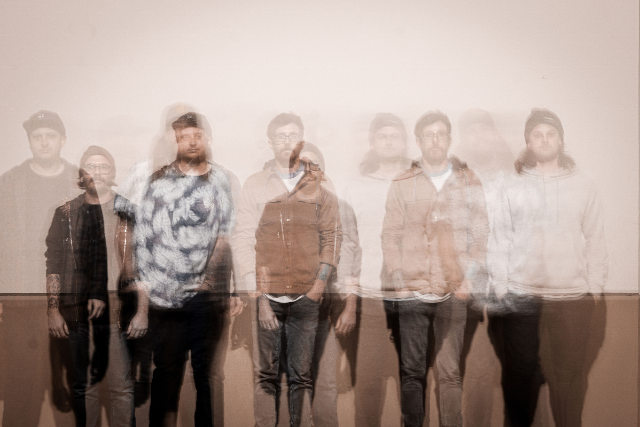 The Undertaking! is a punk/hardcore/metal group from San Diego. Through semi-controlled chaos, The Undertaking! has hit the ground running since jumping into the music scene in 2019. Solid State Records 2021.The Undertaking! think they are a punk/hardcore band from San Diego. It is quite possible that's true. Come find out for yourself.