Brick by Brick presents
John Corabi
with Los Santos
Mar, 17 @
8:00 pm
( Doors:

7:30 pm

)
Brick By Brick
Ages 21 and Up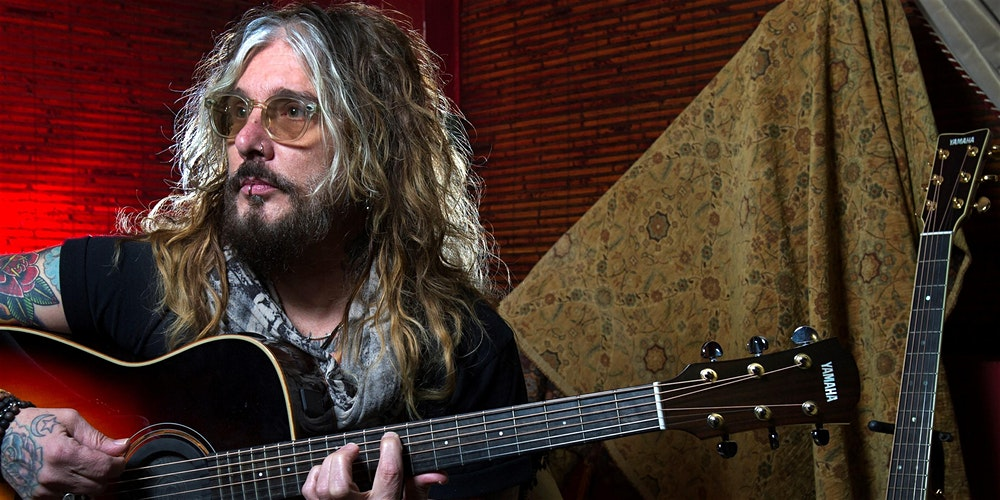 Additional Info
*Online sales end at 6PM day of show unless otherwise noted. For events sold out in advance, no additional tickets will be available at the door.
Artists
John Corabi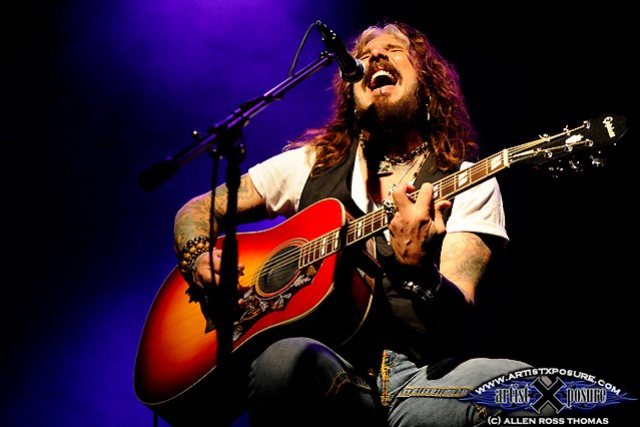 Journeyman vocalist John Corabi had already been cutting his teeth in the hard rock world for nearly a decade when he landed the high-profile gig of replacing
Mötley Crüe
frontman
Vince Neil
in 1992. Although his tenure with the group proved to be a brief one, Corabi earned a reputation as a go-to frontman and collaborator, amassing a solid résumé as a singer and guitarist with acts like the Eric Singer Project (ESP),
Union
, and
the Dead Daisies
.
Born on April 26, 1959 in Philadelphia, Corabi, like many musicians from his generation, was drawn into music by seeing
the Beatles
on television as a child. After graduating high school, Corabi worked various odd jobs while singing lead for his band, Angora. A visit to Los Angeles during the height of the '80s metal scene convinced him to relocate there in 1986, and soon Angora had joined him. The band managed to attract a following but, aside from some interest from
Gene Simmons
, internal dissension wrecked the group before it could land a recording deal. With guitarist
Bruce Bouillet
and bass player John Alderete, both from the recently defunct
Racer X
, Corabi formed the Scream in 1989. They released Let It Scream through
Hollywood Records
two years later and managed to garner airplay on rock radio with the track "Man in the Moon."
Los Santos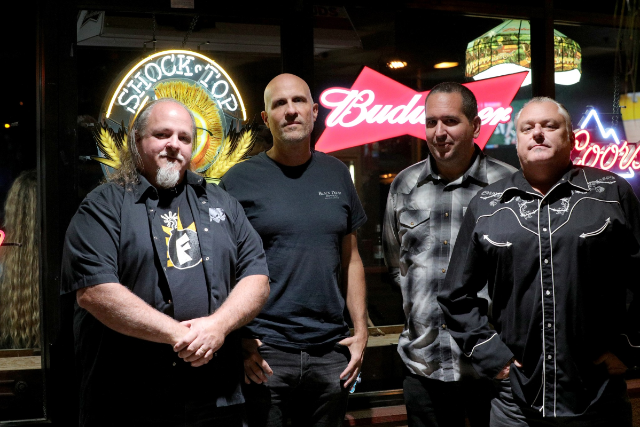 Los Santos, a hard rocking original Power Trio from San Diego. If you like a modern classic rock sound with a heavy edge and punk styling this could be the band for you!
On a sweltering summer day in July of 2015, old friends and the last two remaining native San Diegans Brock Scott and John Cox (JC) planned to get together for an informal jam session. With the recent dissolution of their respective bands, Brock and JC were itching to pick up their instruments and get back to rocking. To round out the sound, Brock called upon an old friend and ex Harbinger band mate Jeff Thomas (JT) to join. The unexpected chemistry of this initial meeting in a sweat-filled garage in Allied Gardens bore the new found Rock n' Roll power trio Los Santos.
Brock first picked up the sticks in August of 1984 after purchasing an old Rogers drum kit from a friend. Over the next several years he played constantly, first with Mezzo Forte and then with his college band Gerbil Fury. The 90s saw him keeping time with Collage Menage, Flavor Snacks and Harbinger. From 2001 to the present, Brock has spent a lot of time recording in his home studio and playing in various bands including Faded Natives, Dradis and Deep Blue Sea. JC spent his youth listening to Kiss records eventually teaching himself to play his favorite songs on a beat up acoustic guitar. Years later, he picked up the bass guitar out of necessity when his last band Vipers and Thieves needed it and hasn't looked back. JT was brought up on a steady diet of 70's and 80's blues rock and heavy metal. He was a founding member of the hard rock Power Trio Harbinger and honed his blues rock licks in the Hell Hounds. His style emulates the techniques of his guitar heroes Randy Rhoads and Ace Frehley.
2019 brought change to Los Santos as Jeff Thomas decided to leave the band. JC and Brock had a decision to make, end Los Santos or keep it going and make it better than ever. We picked door # 2. First, guitarist Tracy Rojas stepped in and helped us get through a few shows that we had booked. Then friend and fellow guitarist Cliff Cunningham joined up. We have re committed ourselves to making the best damn music that we can. We immediately added new original songs One in the Chamber and Midnight Flight as well as two originals written by Cliff. We will be self recording and self producing our next EP starting in March. Bringing in over 60 collective years of song writing and gigging throughout San Diego and Southern California, Los Santos will be rocking a club near you very soon. Writing and playing original music with influences spanning from Led Zeppelin to the Ramones, Los Santos has created a loyal fan base. We will be back in the studio soon to record the followup to our debut CD and look forward to sharing it with you all. Los Santos is JC on bass and vocals, Brock on Drums and Vocals, Tracy on Guitar and Vocals and Cliff on guitar and vocals.