Brick by Brick presents
Sunflower Dead
with 1001, Osmium
Feb, 12 @
8:30 pm
( Doors:

8:00 pm

)
Brick By Brick
Ages 21 and Up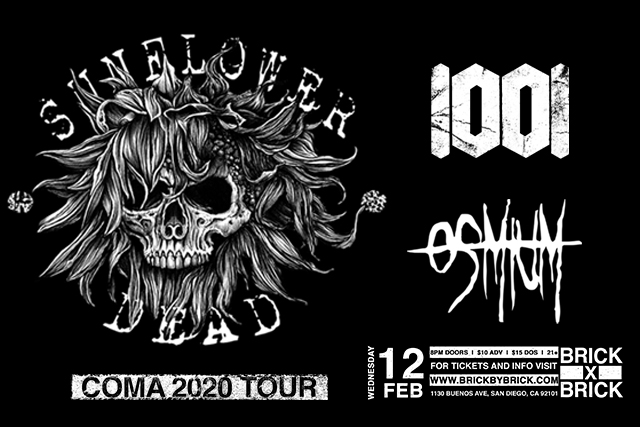 Additional Info
*Online sales end at 6PM day of show unless otherwise noted. For events sold out in advance, no additional tickets will be available at the door.
Artists
Sunflower Dead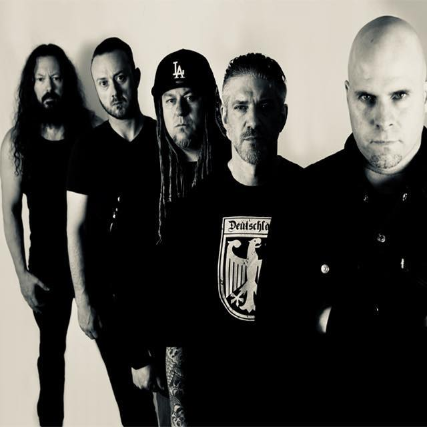 Southern California based Sunflower Dead have been steadily growing since their inception in 2012, releasing 3 albums and constantly touring - opening for Korn, In This Moment, Avatar, and Hellyeah, among others. They've been building consistently at Active Rock radio, with their latest single "Victim" peaking at #36 on both the Billboard Mainstream Rock and Mediabase Active Rock charts in February of 2019, their highest charting single to date. They are continuing that growth and momentum with the release of follow-up single, "Turn Away" on June 21st on David Ellefson's EMP Label Group.

"Turn Away" has a strong anti-suicide theme, says frontman Michael Del Pizzo: "Isn't it funny how a song with an overtly anti-suicide theme is one that we attempted to self-sabotage multiple times but couldn't finish the job? "Turn Away" was coming to fruition, no matter how many times we tried to toss it aside. It just seemed to have a life of its own and is now what we consider to be the most important track of our career".

That career has bloomed over the course of the last 7 years, beginning with the release of their self-titled debut album in 2012 through their own Bloody Bats Records imprint, with production by Christian Olde Wolbers (Fear Factory, Powerflo). The album received positive press & numerous accolades, including being named Revolver Magazine's "Album of the Week" through independent music fan voting. The band spent the next 2 years on the road promoting the LP, including tours with In This Moment, All That Remains, Hellyeah, Nonpoint, Powerman 5000, Hed (PE), Ill Nino, Soil, Smile Empty Soul and Hurt. The debut album moved over 6,000 units and helped establish a loyal fanbase dubbed 'The Evil Seeds.'

Touring and experiencing what worked in a live setting helped mature the band's songwriting skills. They brought that experience into the studio while recording their 2nd full-length LP, "It's Time to Get Weird" with producer Dave Fortman (Evanescence, Slipknot) and Mikey Doling (Snot). The album showcased a more polished sound while incorporating a more playful side that live audiences were just beginning to get a taste of. The 'Weird' album was a step forward on multiple fronts - from the production team, to a slicker stage look and photos with famed rock photographer Neil Zlozower, and guest vocals on the album's title track by Korn's Jonathan Davis. Lead single, "Dance with Death" was the band's first foray into Active Rock radio, and reached #52 on the Mediabase Active Rock charts just as the album was released on October 30, 2015 independently, again through their own Bloody Bat Records. The title cut "It's Time to Get Weird (featuring Korn's Jonathan Davis)," was released in early 2016, becoming the band's first Top 40 hit on the Mediabase Active Rock chart. With the success of both singles, Sunflower Dead returned to the road supporting the release throughout 2016 and 2017. The band toured with Avatar, Hellyeah, both legs of In This Moment's 'Hellpop' tour and direct support on two runs with Mushroomhead.

With the addition of Christian Olde Wolbers (Fear Factory, Poweflo) on bass and Brian "Brett" Weir (Downplay, Starset) on drums, the band returned to the studio with Dave Fortman and recorded their third album "C O M A", which they released through David Ellefson's (Megadeth) EMP Label Group on Oct. 19th, 2018. As they launch 2nd single "Turn Away", plans are in the works for new tour dates to begin in late summer and continue through the rest of 2019 into 2020.
1001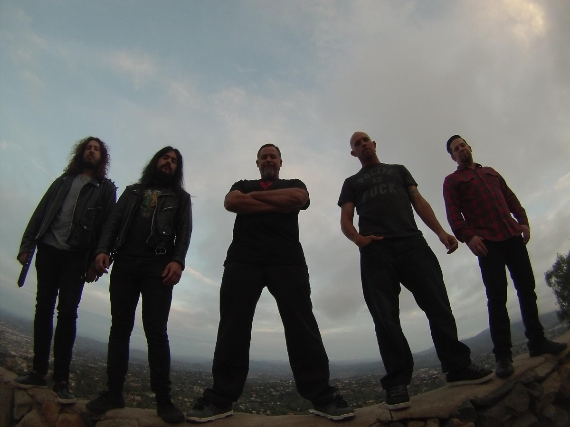 1001:

Formed in San Diego, California, 1001 has successfully mixed aggressive riffs, precision drumming and intense vocals to create a new progressive metal sound that transcends the traditional heavy metal music structure. The band experiments with old school metal to create a sound both old and new school metal fans will certainly appreciate.

The Band:

1001 formed originally in 2012 through the vision of Matt Wannamaker, Kevin Boyd joined in late in 2012 for creative support, and after a long search for the perfect supporting cast, some grueling fine-tuning of the songs and exhaustive rehearsals, 1001 finally landed on the winning formula and has hit the studio to record their first album set for release in 2014.

The Style:

1001 is known for their intense stage presence and aggressive tone. Utilizing a variety of musical influences, their music typically features growled vocals, screaming, and old school angst. 1001 continues to experiment with their sound – most notably developing tracks that mix grunge, thrash, and old school metal with the young style alternative & groove metals.
Osmium