Brick by Brick presents
Vader
with Abysmal Dawn, Hideous Divinity, Vitriol
Feb, 4 @
7:15 pm
( Doors:

7:00 pm

)
Brick By Brick
Ages 21 and Up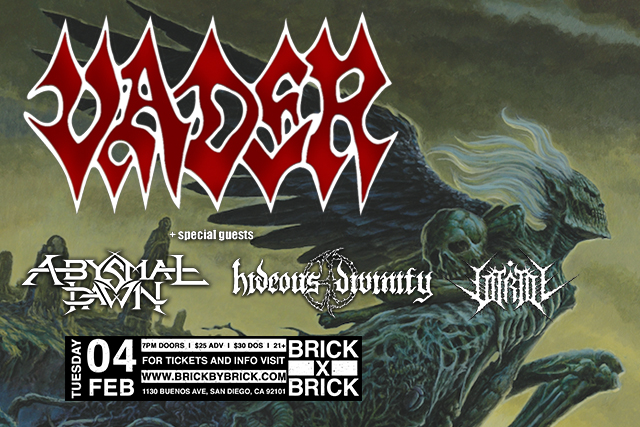 Additional Info
*Online sales end at 6PM day of show unless otherwise noted. For events sold out in advance, no additional tickets will be available at the door.
Artists
Vader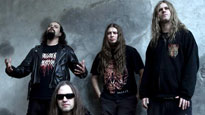 Abysmal Dawn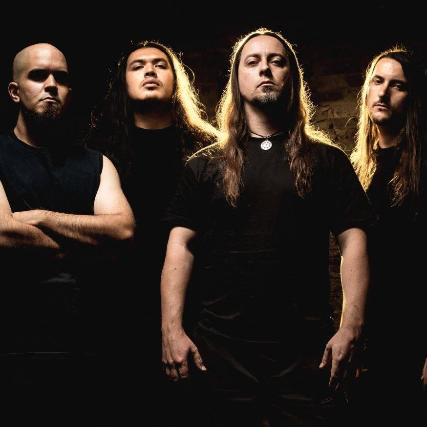 The members of ABYSMAL DAWN are currently ensconced at an undisclosed Los Angeles location, where they're invoking the elder gods to power new material for their as-yet-untitled fifth full-length and follow-up to 2014's Obsolescence. The Village Voice called Obsolescence "tirelessly inventive", eventually crowning ABYSMAL DAWN the #1 spot on their 10 Best Metal Albums year-end list. Early samples of ABYSMAL DAWN's Season of Mist debut demonstrate the trio's newfound power, ingenuity, and songcraft. Certainly, ABYSMAL DAWN's new opus picks up where Obsolescence left off, but it promises so much more.

Formed in 2004, ABYSMAL DAWN quickly impressed on fan and band alike. The group's three-song demo landed ABYSMAL DAWN a contract with Arizona-based Crash Music. Within a year, the group were holed up with engineer John Haddad (Intronaut, Hirax) at Shiva Industries recording their debut, From Ashes. Released in 2006, From Ashes was praised for its tactful balance of brutality, melody, and atmosphere, earning heavy praise from media outlets. Blabbermouth gushed, calling it, "irreproachably constructed." Follow-up album, Programmed to Consume, again engineered by Haddad, was released in 2008 following a higher profile deal with Relapse Records. Immediately, the press heralded Programmed to Consume—"thinking man's metal" said AllMusic.

After subsequent tours, the group wrote the successor to Programmed to Consume up through the recording sessions at Artisan Road Studios (with producer Mike Bear) and Trench Studios (again with Haddad). Titled Leveling the Plane of Existence, ABYSMAL DAWN's third album broke new ground with fan and press alike. Metalsucks called Leveling the Plane of Existence, "crushing modern death metal", while Pandora found it, "savage". Clearly, ABYSMAL DAWN's bridging of death metal eras, songwriting prowess, and growing social buzz was eliciting the type of response for a band on their way up. Subsequent tours were successful in establishing ABYSMAL DAWN as one of America's leading death metal acts.

Leveling the Plane of Existence was followed by Obsolescence three years later. ABYSMAL DAWN were dead set on perfecting their brand of death metal. So, they set out to write an all killer, no filler record. Producer Bear and engineer Haddad were brought onboard again to track Obsolescence. What had worked mercilessly (the production) on Leveling the Plane of Existence was in no need of change. The result of ABYSMAL DAWN running on all cylinders and their production team dialing in on the group's distinct sound resulted in a death metal powerhouse. Popmatters called it "nuclear-powered" and Teeth of the Divine opined it's a record that "wants to cave your damn head in." Four albums in, ABYSMAL DAWN weren't just proficient in the finer arts of death, they were proven masters of it.

As a new age sets upon ABYSMAL DAWN—the Angelenos are entering their 13th year—there's no turning back. The group aren't interested in throttling down on their quality commitment to death metal and they're certainly not ready to let their legion of fans down by shifting gears into death metal-lite. A new label deal with Season of Mist and the beginnings of a pivotal death metal album in their hands, ABYSMAL DAWN are the future.
Hideous Divinity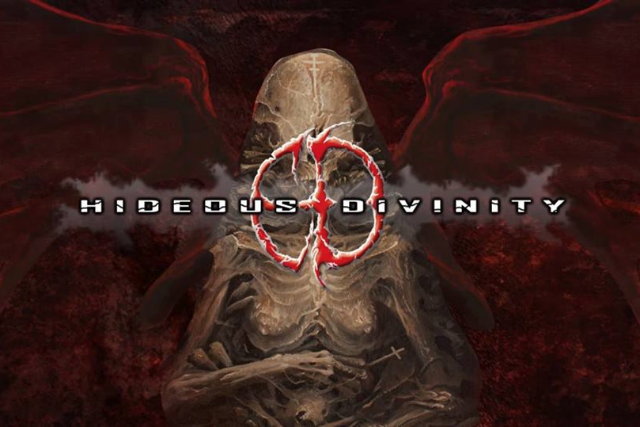 HIDEOUS DIVINITY's music starts taking form in January 2007 between Oslo (Enrico, former founding member of HOUR OF PENANCE now living in Norway) and Rome (Synder & Mauro, both members and ex-members of HOUR OF PENANCE and EYECONOCLAST). The aim is to come out with some real, straight-in-your-face unholy death metal: in other words, the only music in the world that deserves to be played.

The two songs featuring the "Sinful Star Necrolatry" were written and arranged by Enrico during 2007 and finally recorded by Enrico, Synder and Mauro in September, 2007 at the 16th Cellar Studios by the sound-engineer and long-time friend Stefano "Saul" Morabito (who also took care of the mixing).

After a long period of silence due to Enrico's relocation in Italy in early 2009 and his subsequent rejoining with HOUR OF PENANCE (from which he will part ways again in fall 2009), the band is finally back on tracks with a new lineup featuring master vocalist Enrico H., Flavio and Fabio respectively shredding bass and guitar, while "Mad Horse" Mizio takes care of keeping tornado beats.

A new song, "Cerebral Code Of Obeisance", sublimates the regained state of health of HIDEOUS DIVINITY that gains a multi albums deal with UNIQUE LEADER and a partecipation to INFERNO FESTIVAL 2011 in Oslo, ready to release their first full-length of their career in spring 2012.

"Obeisance Rising", a concept album based on John Carpenter's masterstroke "They Live" is out, great reviews worldwide, the band parts ways with Flavio, Mizio and Fabio. Giulio Galati on drums, Stefano Franceschini on bass and Antonio Poletti on guitar join what becomes the best HIDEOUS DIVINITY's lineup ever. Get ready to be torn to shred!
Vitriol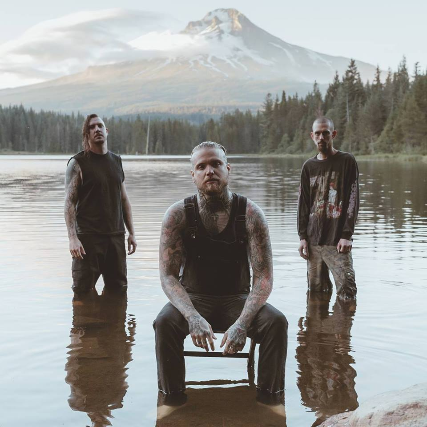 Three piece extreme metal from Portland, Oregon.
Punishment, cruelty, and death.
Worship violence.