Brick by Brick and Psycho Entertainment present
Yob
with Monolord, Nebula Drag
Apr, 19 @
8:30 pm
( Doors:

8:00 pm

)
Brick By Brick
Ages 21 and Up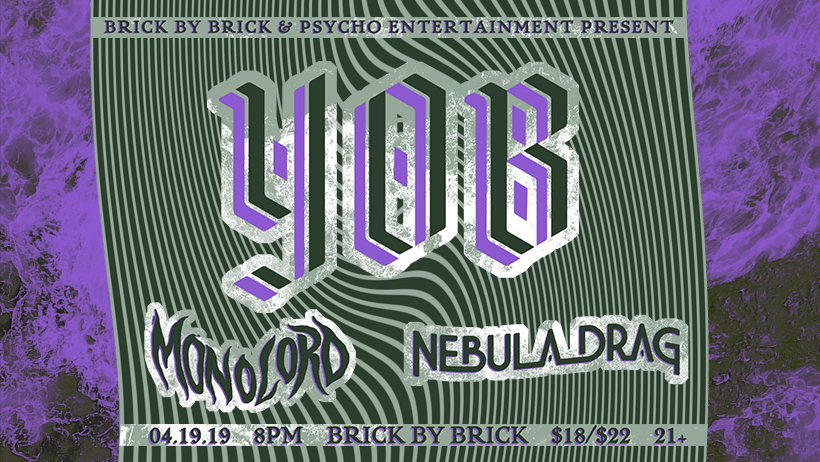 Additional Info
*Online sales end at 6PM day of show unless otherwise noted. For events sold out in advance, no additional tickets will be available at the door.
Artists
Yob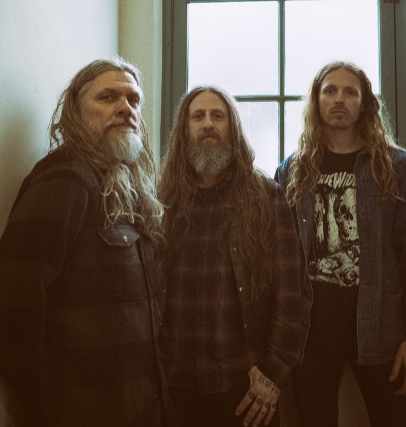 Epic, crushing, and heavy beyond words, YOB has achieved legendary status in recent years due to their unmatched aesthetic and incredible body of work. Formed in 1996 in Eugene, Oregon under the leadership of doom metal mastermind Mike Scheidt on guitars and vocals, the group initially released a three song demo tape in 2000 that garnered them international attention. Drawing comparisons to groups like Neurosis, Sleep and Electric Wizard, YOB succeeded in developing modern sounding doom metal that hearkened back to the classics.
Fast forward to 2017 where YOB signed with Relapse Records for their incredible 8th full-length recording Our Raw Heart. The album was conceived amidst dire circumstances that nearly left frontman Mike Scheidt dead after suffering from an extremely painful and potentially fatal intestinal disease. Scheidt miraculously recovered and rallied the band together with a new sense of purpose for Our Raw Heart, an album informed by the will to survive. More exposed than ever both physically and emotionally, YOB bleed out seven riveting tracks of enormous volume and pensive, transcendental beauty across 75 minutes of ultimate doom. A brilliant musical progression in the YOB continuum, Our Raw Heart is the band at their most aggressive, impassioned and eclectic. The riffs are massive, the vocals captivating and the songwriting sublime. Existing in its own organic universe, Our Raw Heart is truly the band's finest work to date and the apex achievement of what heavy music can accomplish. Our Raw Heart was co-produced by the band and longtime collaborator Billy Barnett at Gung Ho Studio in Eugene, Ore., with mastering handled by Heba Kadry (The Mars Volta, Diamanda Galas, Slowdive).
Monolord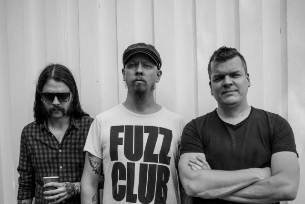 In 2013, Monolord first emerged from Gothenburg, Sweden behind an impenetrable wall of distortion and spell-binding vocals. The outside world took notice in a big way as the trio of Thomas V Jäger [vocals, guitars], Esben Willems [drums], and Mika Häkki [bass] garnered a flurry critical acclaim for their RidingEasy Records debut, Empress Rising, a year later. Decibel Magazine decreed them, "your new favorite band," New Noise Magazine called the album, "fantastic," and This Is Not A Scene announced, "the power they capture speaks for itself," as they became mainstays on the top of Bandcamp's Doom chart. "From day one, it's always been our aim to build a massive wall of rumbling sound," declares Thomas. "That's our common goal. We're the exact opposite of a band consisting of members with identical record collections. We come from three fairly different places, but we're all drawn to dark, heavy, and gritty music. What we do in Monolord is the result of that creative conflict between us – that's conflict in the word's positive sense." Within that push-and-pull of aesthetic, the three-piece found the framework for their sophomore set Vænir. Shortly after the release of Empress Rising, the group returned to their tiny rehearsal space to cut and personally produce the album's six tracks with Esben mixing and mastering. Opener Cursing the One trudges from a calculated, staggered groove into a guttural drowning choir of hauntingly hypnotic vocals. We Will Burn tempers the slow burn with incendiary melody, while the ten-minute-plus Died A Million Times swings the pendulumbetween that growl of distortion and a clean guitar. The penultimate reprieve on The Cosmic Silence gives way to an expansive finale dirge with the title track. Since the release of Vænir, Monolord has been busy. Touring the US twice (once supporting Windhand with Danava and once headlining) twice in Europe (headlining), Australia/New Zeeland (co-headlining with Ufomammut), not to mention festivals acrossEurope; Hellfest, Freak Valley, Desertfest Belgien/London/Berlin, Blowup/Finland to mention a few.Also, in 2016 the two track EP Lord Of Suffering / Die In Haze was released. "Monolord's Lord Of Suffering / Die In Haze EP is about 12 minutes of gigantic, low-tuned riffs that may or may not shake your house right off its foundation" is the praise given by Metal Injection.Throughout all releases, singer and guitarist Thomas lyrically explores the dark core of humanity. "Misanthropy is an ever-present theme in everything we do" Thomas goes on."The disgust for what humans do to each other and to the planet is constant. Religion, greed, and power madness run through humanity like incurable diseases, which is, consequentially, a constant stream of inspiration for us."Ultimately, Monolord offers shelter from some of that darkness. "I hope we can be an outlet to the massive and destructive stupidity surrounding us all," Thomas concludes. "This band is our safety valve. We hope the same goes for our fans."
Nebula Drag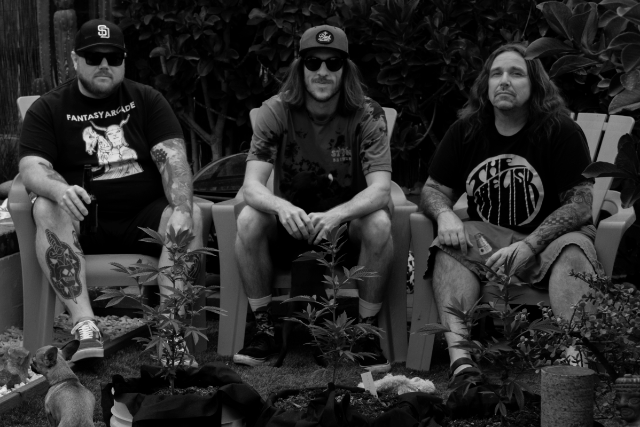 Nebula Drag is a 3 piece Hard rock band from San Diego,Ca.

Corey Quintana
Stephen Varns
Garrett Gallagher